EastEnders, Corrie, Emmerdale, Hollyoaks: we take a look at tonight's top soap stories…
EastEnders, BBC1, 8pm
Stan's health is deteriorating rapidly and Mick, Tina, Shirley and Cora gather at his bedside at the hospice, managing to put their differences to one side for their dying dad.
After Tina and Cora head home to get some rest, Shirley and Mick are left alone, but it all gets too much when Stan wakes up and tells them they're his boy and girl. Mick rushes out and Shirley manages to convince him to go home, assuring him she can cope alone.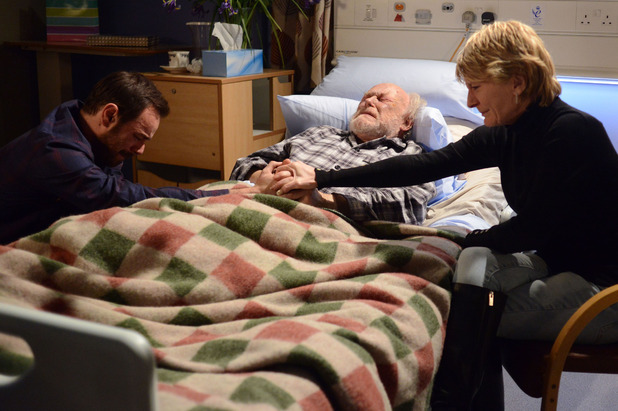 Remaining by Stan's bedside, she refuses to let go of him and after some final words, Stan peacefully passes away.
Coronation Street, ITV, 7.30pm & 8.30pm
With the social worker due to discuss the baby, Anna tries her best to impress and convince her they can look after the little one. But Faye is determined she doesn't want to keep her and speaks up.
As Anna insists Faye's just confused, Owen suggests they should perhaps listen to her, leaving Anna furious. After the social worker leaves, assuring them all they'll do what's best, Gary takes Faye out to give Anna and Owen time to talk.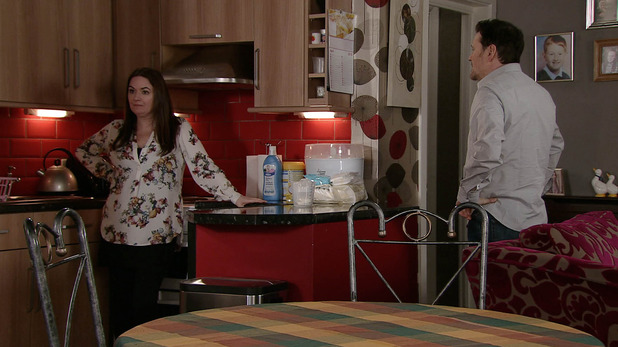 As the pair have the mother of all rows, each one blames the other for the problems that have befallen their family. With things escalating, Anna snaps and tells Owen she doesn't love him any more. Can they save their relationship?
Emmerdale, ITV, 7pm
Jacob overhears David and Alicia rowing and he's angry when Alicia broaches the idea of moving away for a fresh start.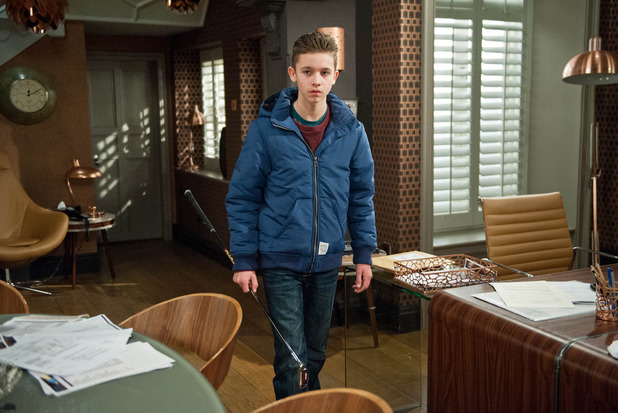 Angry at Lachlan and the problems his actions have caused, Jacob heads up to Home Farm armed with a golf club. What is he planning?
Hollyoaks, C4, 6.30pm
Following her dramatic collapse, Sinead is rushed into hospital and taken care of by Lindsey.
Ste rushes to be by her side and they're terrified for the health of their baby. After a series of tests and examinations, will Sinead be okay?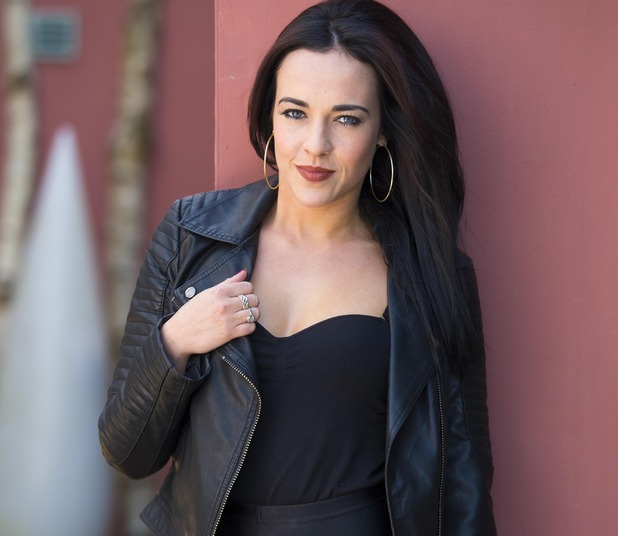 What's in this week's Inside Soap?! Soap spoilers in video!