EastEnders, Corrie, Emmerdale, Hollyoaks: we take a look at tonight's top soap stories…
EastEnders, BBC1, 8pm
With Stan's condition deteriorating fast, he's desperate to see grandson Dean before he dies. Lucky then, that Dean's just returned to Walford with his dad, Buster.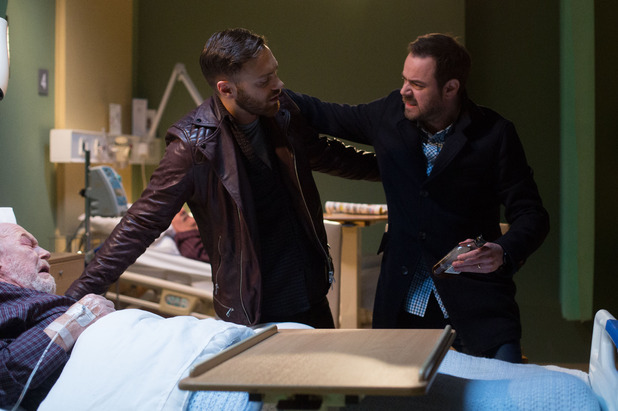 Shaken Dean arrives to see his grandad, but their reunion is shortlived when a livid Mick arrives and sends Dean on his way. Can Shirley make things right between her sons?
Coronation Street, ITV, 7.30pm & 8.30pm
With Faye refusing to bond with her new baby daughter, Owen is determined to find out who the father is. Firmly believing Craig is to blame, he refuses to listen when Faye claims it was just a boy at school who she wanted to make like her.
When Craig arrives to visit his friend, Owen demands he confess. When Craig insists he isn't the dad, Owen lashes out and pins him against a wall. Anna and Faye witness the attack and both are furious with Owen's behaviour.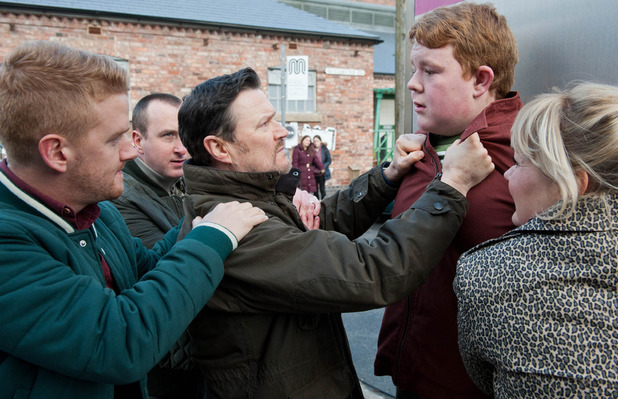 With Faye finally giving her family the baby daddy's name, Owen feels bad for blaming Craig, but then the police turn up at the door – will Owen be in trouble for assaulting Craig?
Emmerdale, ITV, 7pm
Rhona wants to know what's going on with Laurel and confronts Marlon. Laurel arrives in the middle of their conversation and immediately accuses Rhona of gossiping about her.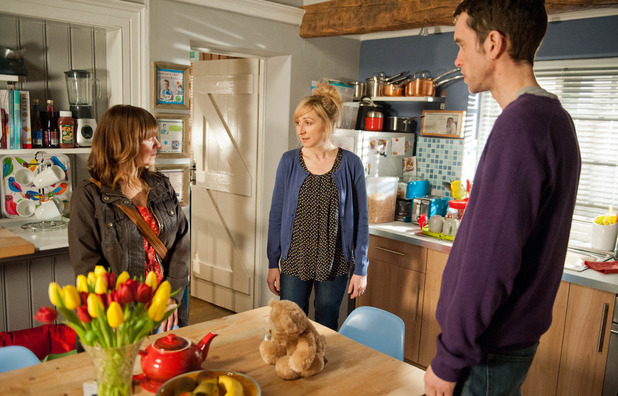 Falling apart and in desperate need of a drink, Laurel takes drastic action to get booze when she breaks into the village hall to steal from the tombola prizes.
When Marlon and Ashley discover the break in and Laurel in a bad way, both despair unsure what to do with her. Can Marlon help his wife?
Hollyoaks, C4, 6.30pm
Patrick is worried after the attack on Cindy and noticing something is bothering him, Theresa takes him home. But as she sets about doing a good deed, something in the washing machine catches her eye…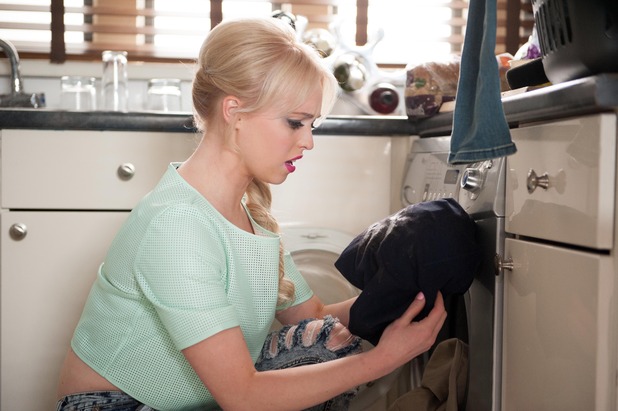 Pulling out Patrick's shirt covered in blood, she realises what he's done and makes her excuses to quickly leave. Patrick's baffled until he looks at the washing machine and realises what she's found. Can he get Theresa back on side?
What's in this week's Inside Soap?! Soap spoilers in video!