Britain is home to some of the worst food on the planet, but it also has some of the best chefs and restaurants too, and in Burger Bar to Gourmet Star, fast food cooks are given the opportunity of a lifetime.
With no formal training, the chefs are sent off to be taught by some of the country's most refined chefs and fast-tracked through years of tough training in weeks. They then have to pose as semi-professionals and cook in world-class kitchens.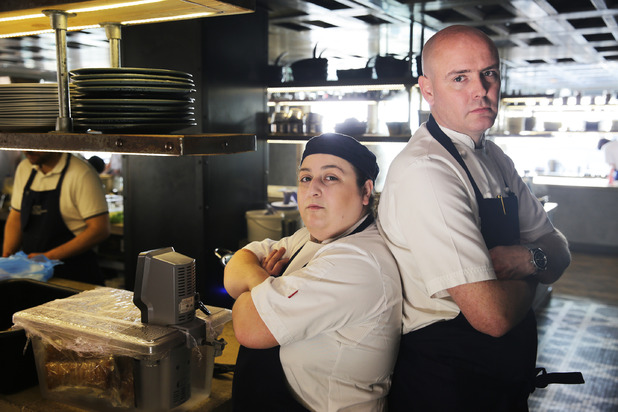 Aylin, a self-confessed terrible cook leaves her burger van at the side of the road in Wales and spends three weeks with Aiden Byrne at his restaurant, Manchester House.
At first completely out of her depth, Aylin digs deep to find her inner skills and confidence. But can she pass as a gourmet cook?
Burger Bar to Gourmet Star, C4, 8pm
What's in the new issue of Inside Soap?! Check out your spoilers!