Corrie: we take a look at tonight's top soap stories…
Coronation Street, ITV, 8pm
Michelle tries to ease Steve's money worries by suggesting a long engagement and insisting she doesn't need a ring. But it has the opposite affect and makes Steve believe she doesn't want to marry him at all.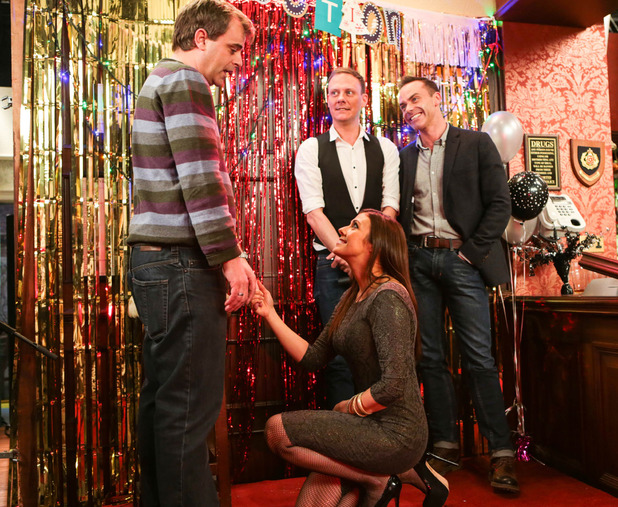 Convinced his depression is making him a burden to her, Steve calls off their engagement. But Michelle decides to fight for Steve and prepares a surprise for him.
Lloyd takes Steve back to the Rovers where he finds the back room romantically decorated with candles. Michelle passionately professes her love for Steve and gets down on one knee to propose. Will Steve accept?
What's in the new issue of Inside Soap?! Check out your spoilers!