Joey Essex will attempt to boost his political knowledge ahead of the upcoming general election for a special ITV2 show.
A brand new
Educating Joey Essex
will challenge Joey to get in touch with the hottest topics in politics as he tours the Houses of Parliament and gets answers from political leaders!
Cameras will follow his every move in this one-off 60-minute special, during which Joey will ultimately make his decision on whether or not he should vote, and if so, who to vote for.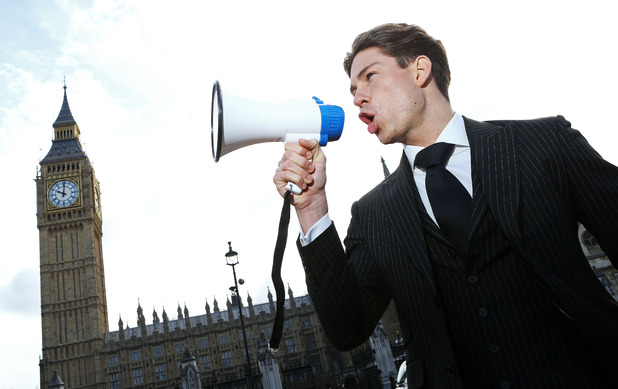 We saw pictures earlier this week of
Joey dressed to the nines in Westminister
, and later
visiting the Prime Minister's Office at 10 Downing Street
, where he took a selfie as he filmed scenes for the show.
Joey said: "I've never voted before, but I'm really excited about getting to meet some of the most important people in the country to help me make my decision. I reckon I'll take some pretty reem selfies too."
Joey once famously claimed not to know who the Prime Minister is, but will he learn enough to vote in this year's General Election?
Lime Pictures' executive producer Phil Harris said: "
Joey Essex
could be the next Jeremy Paxman but with reemer hair and more Twitter followers, I can't wait to see what happens when we unleash him upon Westminster."
10 reasons we want to be in TOWIE!