There's been plenty of hype around The Royals, E!'s first ever scripted series that stars Liz Hurley. The show, which is based on a fictional British royal family, features plenty of drama, secrets and scandal that's a world away from our own British monarchy
.
In the show,
Liz Hurley
rules the country, playing Queen Helena, a woman who is described as one who "has the power, beauty and intelligence to get what she wants." Helena is hitched to King Simon, a chap who's known as the family's "moral compass" and no doubt tries to maintain a sense of calm amongst the madness!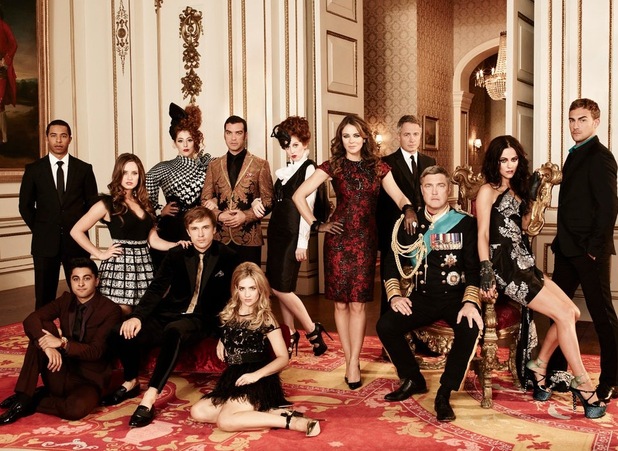 The pair have two children, Prince Liam and Princess Eleanor, who bring their own trouble to the show. Much to his mum's annoyance, Liam starts a relationship with Ophelia, the daughter of the Royals' head security.
Merritt Patterson, who plays Ophelia, told us why the Queen is so against the relationship: "Ophelia doesn't have the royal background and is just viewed as a commoner, but she really likes Liam and won't give in to the Queen.
"The Queen does all she can to try to ruin their relationship, which you'll see on the show. In the second episode, she brings back Liam's ex, Gemma, who is daughter to a diamond heiress, and someone she would much rather her son was with!"
Oh dear, we predict plenty of drama here! Meanwhile, rebellious Princess Eleanor is so badly behaved that she is described as putting the family's reputation on the "brink of crumbling" eek! She also starts hooking up with royal bodyguard, James - we doubt Queen Helena approves of that, either!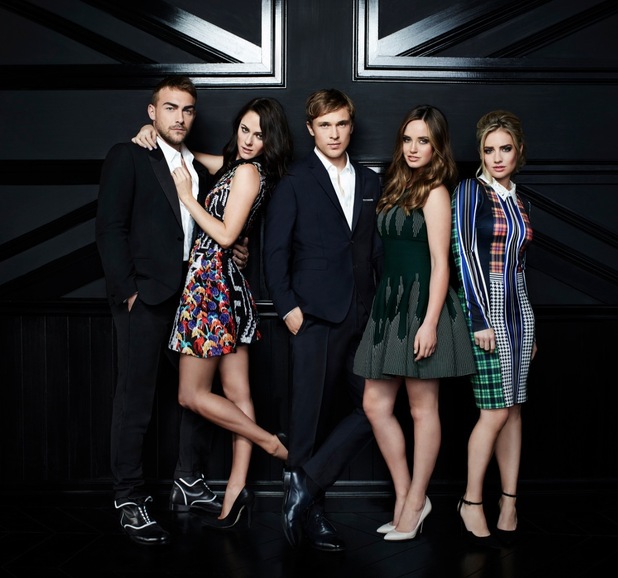 Two other key characters in the show are sisters Maribel and Penelope, who are King Simon's nieces. The naughty siblings get up to all sorts of trouble and we did notice they bore a physical resemblance to our own princesses, Beatrice and Eugenie.
However, Hatty Preston, who carried out the role of Maribel, insisted that's the only likeliness. She told us: "The sisters have been compared to Beatice and Eugenie simply because they lookalike. They're ginger, just like the princesses, but that's really where the similarities end"
Joan Collins also makes an appearance on the programme as Queen Helen's Mother. Merritt explained how fantastic it was getting to film with both Joan and Liz: "It was amazing. They are like the queens of the UK and they were so lovely. I never imagined I would get to work with them, it was incredible."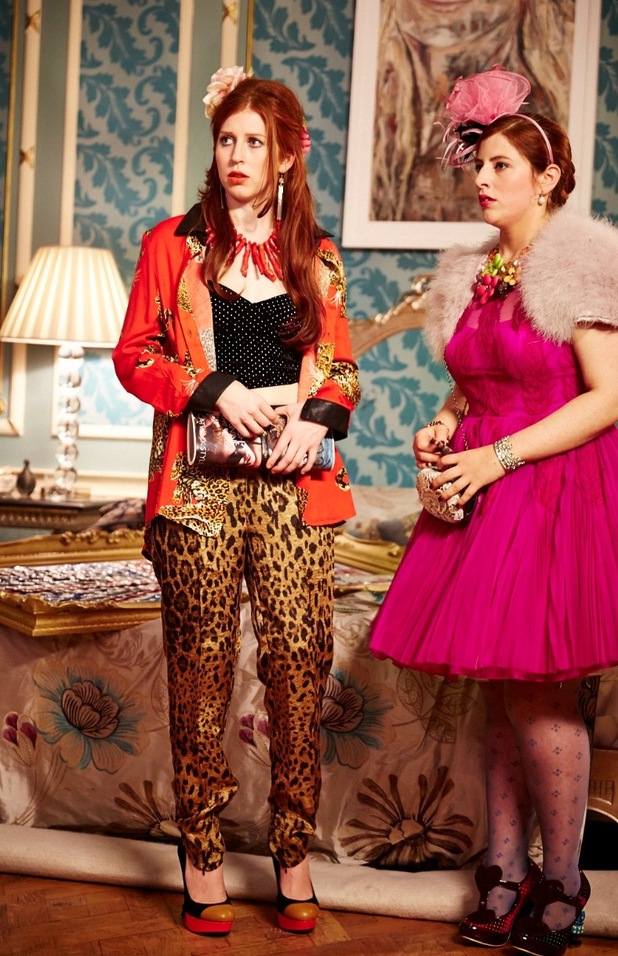 Alexandra Park, who plays Princess Eleanor, added: "We all had lots of fun filming the series. It was pretty intense, as we were filming six days a week, but we were all just like one big family! And we all managed to party a bit, although nowhere near as crazy as the Royals do on the show!"
The show has had a mixed reaction since it aired in the US, but William Moseley, who plays Prince Liam explained: "You're either going to love ir or hate it. but this show is just all a bit of fun. It's not serious and we're not mocking the actual Royal Family."
The actor, who played Peter Pevensie in
The Chronicles of Narnia
, also revealed which members of the Royal Family he reckon could watch the show. "I doubt any of them would admit to it, but maybe secretly they will? Kate Middleton and Prince William apparently love
One Tree Hill
, which is what our producer, Mark Schwahn, also created. So maybe they'll tune in."
But most importantly, which person from the Royal Family would the cast like to have a night out with? Well, William, Alexandra, Hatty and Merritt all said the same - Prince Harry! We don't blame them...
The Royals Wednesday 25th March at 9pm on E!For exclusive competitions and amazing prizes visit Reveal's Facebook page NOW!