The sexy, smoldering Aidan Turner continues to delight his fans in the third episode of drama Poldark.
Whilst we can't promise he'll get his kit off again this week, we are looking forward to Ross's secret marriage to Demelza. Rumours are spreading of a scandalous relationship between them, will this put a stop to them – or fuel the fire further?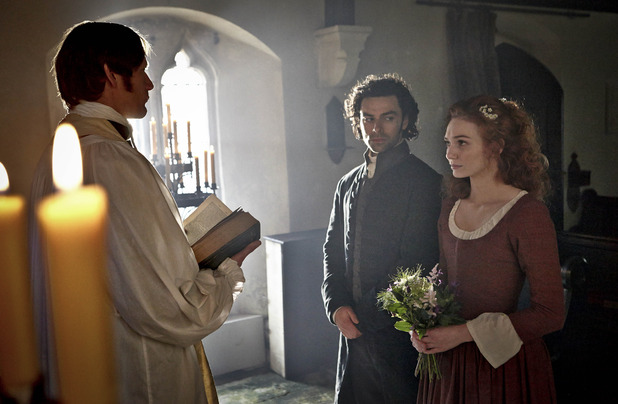 Meanwhile, Francis and Elizabeth are celebrating the birth of their new son, and Jinny falls pregnant to Jim. But happiness is only for a short while, as Jim faces court. With Ross fighting to save Jim and sparring with Reverend Halse, will he be successful?
Poldark, BBC1, 9pm
What's in this week's Inside Soap?! Soap spoilers!