EastEnders, Corrie, Emmerdale, Hollyoaks: we take a look at tonight's top soap stories…
EastEnders, BBC1, 8pm
The Vic is stunned by Martin's outburst and Sonia runs off to the toilets. Martin heads back to the Beales' where he rants about Sonia to Rebecca, leaving his daughter reeling.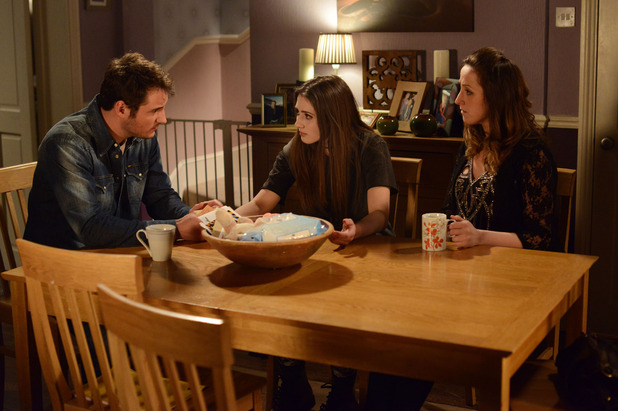 Sonia arrives to try to reason with her estranged husband and daughter, but Rebecca's furious and throws a plate at Sonia insisting she wishes she wasn't her mum.
Faced with choosing Rebecca or Tina, Sonia makes a decision about her future. But is it the right one?
Coronation Street, ITV, 7.30pm & 8.30pm
Michelle's having a clear out at the pub when she finds some unopened letters, one of which reveal Steve owes £10,700 to the tax man.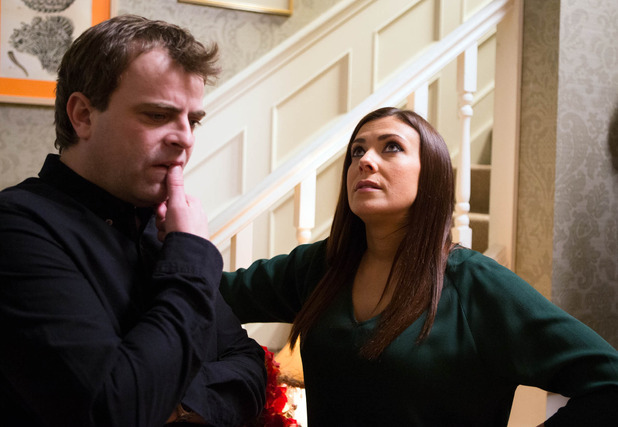 Steve's on a high after doing his first airport run in ages and Michelle's worried about setting back his recovery by bringing this up, but after Liz double checks with the tax office the bill is correct, they realise they have to. How will he react to the news of his debt?
Emmerdale, ITV, 7pm
Doug finally opens up to Diane and confides all about Laurel's drink problem. He explains why he can't tell Marlon, but Diane's not sure what else Doug can do alone.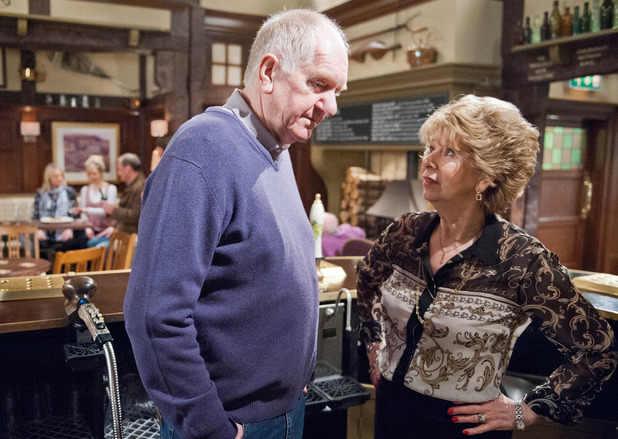 They notice Laurel refuse wine at Nicola and Jimmy's leaving do, but Doug is still uneasy, believing her problem to be far from solved. It seems he's right when Laurel is later tempted by a bottle of vodka…
Hollyoaks, C4, 6.30pm
Determined to prove Freddie's innocence, Lindsey breaks into Grace's flat, but she's caught by Sinead.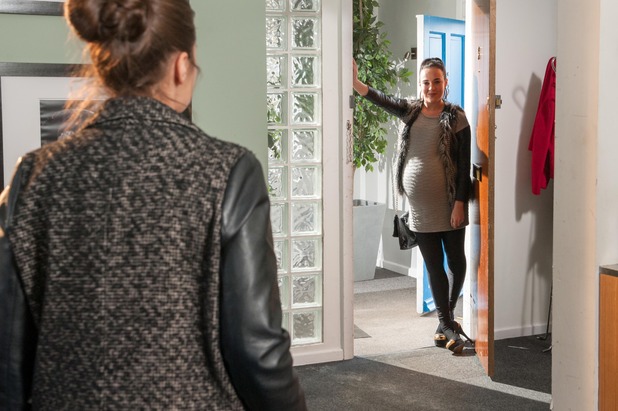 Begging Sinead to help her out, Lindsey wants her to stall Grace while she scours the flat for evidence. Will these former enemies agree to be allies?
What's in this week's Inside Soap?! Soap spoilers!