The Big Bang Theory returns from its mid-series break for the eighth series
.
As Raj is unable to host a Christmas dinner because his father is coming to town and is depressed about his divorce, Amy decides to host a Victorian-era Chrismas dinner instead, but her traditional party games are soon boring everyone.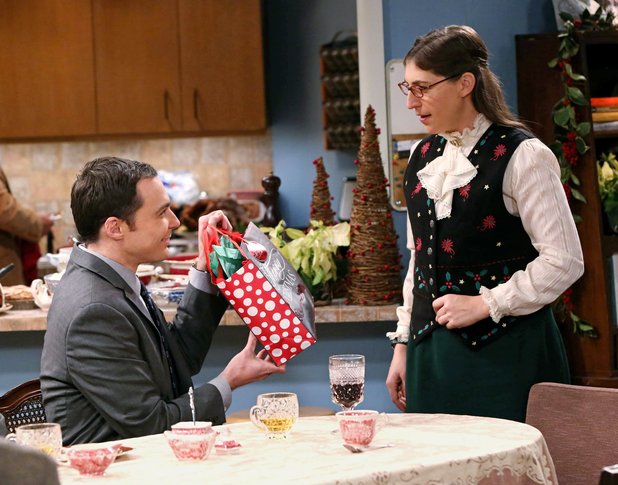 Sheldon and Amy have agreed not to exchange gifts, but Sheldon decides he'll get her one anyway as revenge for the dinner and kissing him in public under the mistletoe, but how will she take his gesture?
But Amy counters him with a present of her own – is Sheldon really going to get into the Christmas spirit at last?
The Big Bang Theory, E4, 8.30pm
What's in this week's Inside Soap?! Soap spoilers!