EastEnders, Emmerdale, Hollyoaks: we take a look at tonight's top soap stories…
EastEnders, BBC1, 7.30pm
A grumpy Stan is taking his anger out on his roommate Cyril, but when Tina arrives to apologise, Stan cheers up a little – especially when Cora then turns up to see him too.
Aunt Babe is obviously annoyed with Cora's presence and the tension between the two women is at an all time high. But it's not long before Babe opens up to Cora.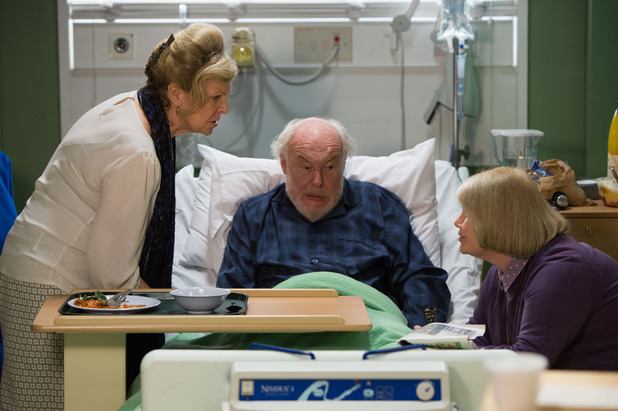 Later, Stan gets Cora alone again and proposes to her. She's stunned, but will she say yes?
Emmerdale, ITV, 7pm & 8pm
Chrissie is desperate to believe Lachlan's story and taken in by him, allows him to make his own way to school. David sees him on his way and tells him he wants the truth about what happened.
When Lachlan doesn't give him what he's after David grabs Lachlan and bundles him into the boot of his car. Pollard watches the whole thing and rushes to tell Alicia.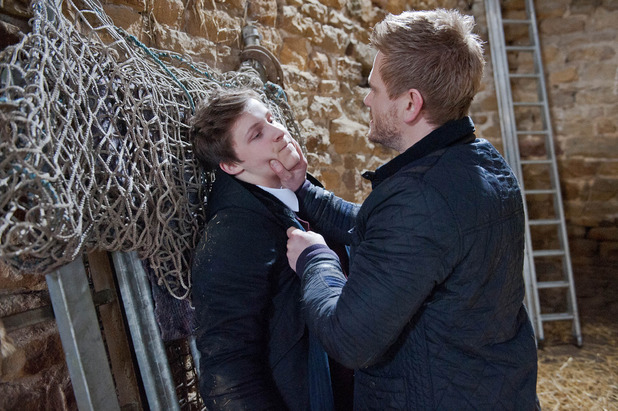 David drives Lachlan to a barn, but the kidnapper is the one who's terrified as he doesn't know what to do next. Lachlan mocks him and an unsure David is clearly out of his depth. What will he do with his wife's attacker?
Hollyoaks, C4, 6.30pm
Dr S'avage agrees to help Dirk after his brother received another blackmail letter over Will. Together, they leave an envelope full of money as a trap for the sender who's now demanding cash for their silence.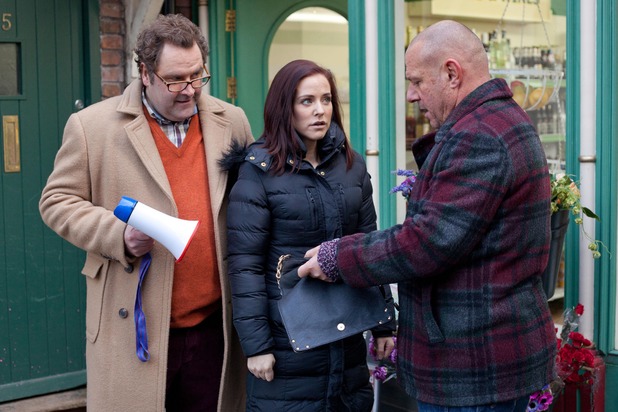 S'avage is shocked when he sees Cindy at the scene, and Dirk is devastated – is she really the one blackmailing him? And if not, how will she react to being accused?
What's in this week's Inside Soap?! Soap spoilers!