EastEnders, Corrie, Emmerdale, Hollyoaks
: we take a look at tonight's top soap stories…
EastEnders, BBC1, 7.30pm
A frustrated and upset Tina tries to rally Stan, but he's having none of it. Sonia tries to help, but she can't get through either.
Deciding there's only one thing for it, Tina makes a phone call for help. But who has she turned to? And can they make Stan see sense?
Coronation Street, ITV, 7.30pm
David and Callum get ready for their first mediation session, both wanting to prove they are the best parent for Max. Callum loses his temper in front of the mediator though, and David is quietly pleased thinking it might go his way.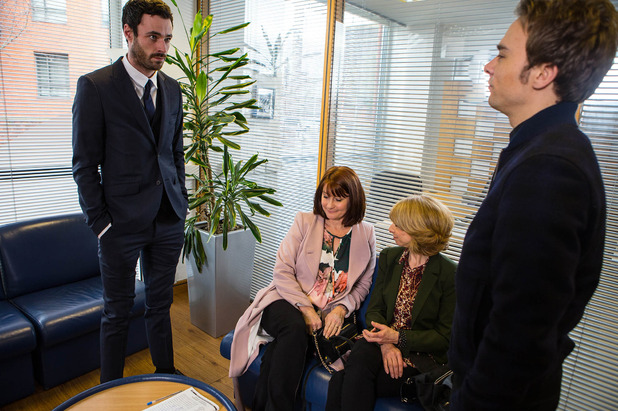 However he gets a shock when they leave the session as in the waiting room Gail and Callum's mum have made friends! Unimpressed his parent is getting on well the enemy, David ushers her out.
Emmerdale, ITV, 7pm
With the Whites and the Metcalfes still at odds over what happened, Chrissie is upset to find her car covered in red paint. Lachlan decides to go to talk to Alicia.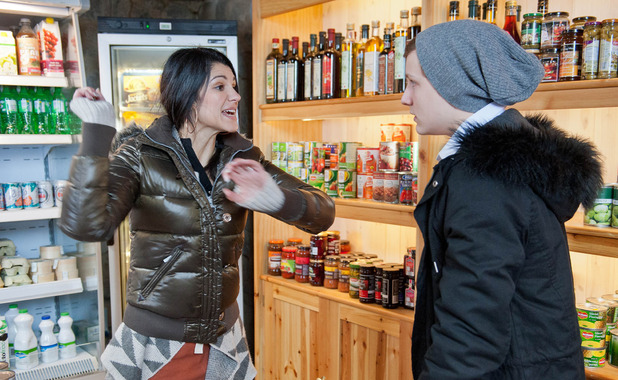 He corners her in the shop and she's terrified. He goes to touch her, and she panics, grabbing items off the shelf and hurling them at him. Chrissie and Leyla hear the commotion and come running, but will they stop Alicia before she causes harm?
Hollyoaks, C4, 6.30pm
Grace refuses to believe Trevor didn't sleep with Porsche, despite his insistence he's innocent and was just trying to rile Locky. He even drags Porsche to tell Grace the truth, but she doesn't believe the McQueen girl and comes up with another way to see if Trev's been faithful.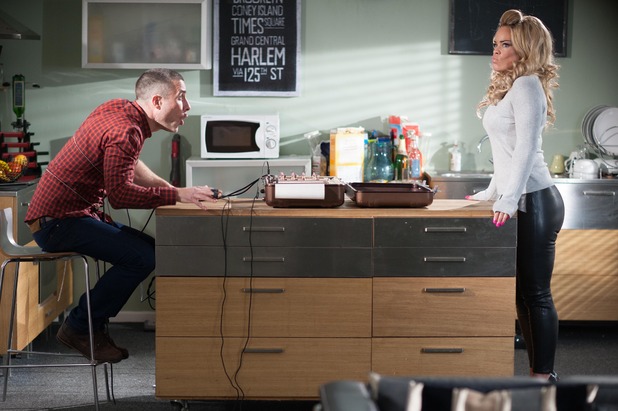 She produces her dad's old lie detector test equipment and hooks her man up to it. Trevor's furious it's come to this, but he eventually relents and agrees to answer her questions. Will this be enough to convince Grace he's no cheat?
What's in this week's Inside Soap?! Soap spoilers!