Jodie Marsh returns to our screens next week with a brand new episode of her documentary series, Jodie Marsh on...
So far, Jodie has delved into a number of controversial subjects for her show from cheating men,
to plastic surgery horror stories
and most recently
mail order brides
. Now the 36-year-old is back, and this time round she's tackling women who pay for sex.
Jodie - who has been celibate for the last four years - knows all too well how difficult it can be for women to find the right man, but what will she make of those who choose to hire their ideal date instead?
In next week's episode, Jodie meets a number of women who are all turning their back on traditional dating and opting to pay for male escorts. But will they convince her that taking control of their own sex lives and relationships is for the better?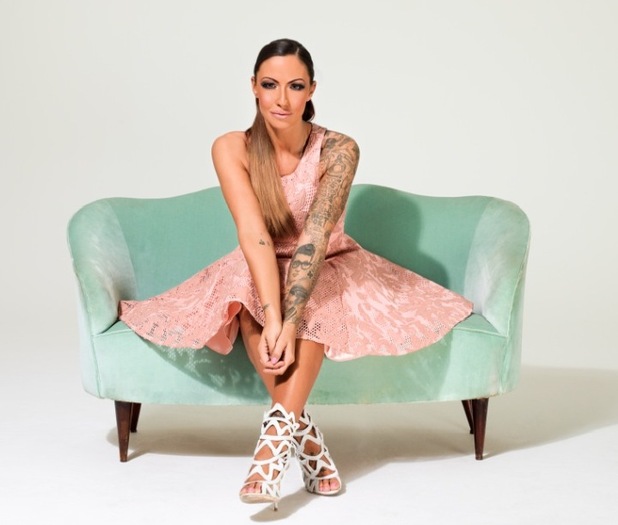 Reveal
exclusively caught up with Jodie and she gave us a teaser of what we can expect...
How did you find filming Women Who Pay For Sex?
"It was the most fun to film. I laughed the most during this episode. A lot of my shows are emotional and gritty and I do end up spending most of the time crying, but this time I just laughed and laughed."
Would you say it was one of your favourites out of all the episodes you have done with Jodie Marsh On...?
"Yeah. Women Who Pay For Sex was definitely the most fun to make because I did not stop laughing, honestly if I could go and remake the whole thing again I would. Everything about it was hilarious."
What did you find out?
"[Women paying for sex] goes on a lot more than you realise, it's just British women won't talk about it. Gary - a male escort I met - has thousands of female clients, but they wouldn't come on camera and talk. I knew that would be the case, so I said we're going to have to go to America to get the women talking about it."
And did they?
"In America the women tell you everything!"
Can you give an example?
"Cindy - one of the American women I met - she was so honest and open with me. She said: 'I just want sex, I have a high sex drive and there's nobody to have sex with. I can't find anyone or meet anyone'. I actually heard her having sex on the show and once she realised, she told me everything, she was so graphic - almost Fifty Shades of Grey but the real version!"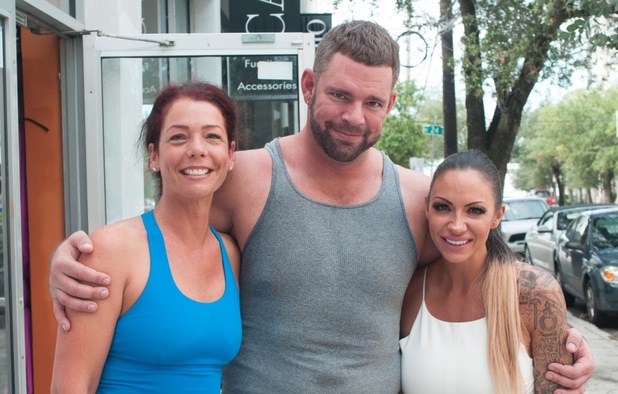 You joined Cindy on her date with an escort, did you find it awkward being a third wheel at all?
"The only time I did feel awkward was waiting to have dinner with Cindy and her date after I had heard them together. You'll see, they were really embarrassed. It was really awkward but really funny. Other than that, I would make myself disappear quite a lot. We didn't need the whole date on camera, and I wanted the women to crack on with it and enjoy themselves."
Do you think women can use a male escort service without getting too attached?
"I think women always have the tendency to get attached, but you need to know what the rules are. If you're going into it thinking you are going to fall in love, then it's not for you. These women have to be absolutely sure and know who they are and what they're doing before they enter into that transaction. I do think women can have sex and not be emotionally attached – I know for years and years I did – but you've got to be strong and sensible about it. If it is somebody that ticks every box for you, that's when you've got to be careful. The guys don't put the women under any illusion or fool them, they say 'I'm an escort, I'm never going to leave this job, I'm never going to marry you' – if the woman falls… it's her fault."
Some women could honestly believe though that they are in love. You meet a lady in Jamaica who doesn't realise she is being used for her money...
"I know and I didn't know what to to do! I wanted to tell her that the guy she was with obviously didn't love her, but she was so infatuated with him she wouldn't have anything bad said. If women are that far gone emotionally, there's no telling them until they realise themselves. The problem is though, she wasn't unique. She is one of millions."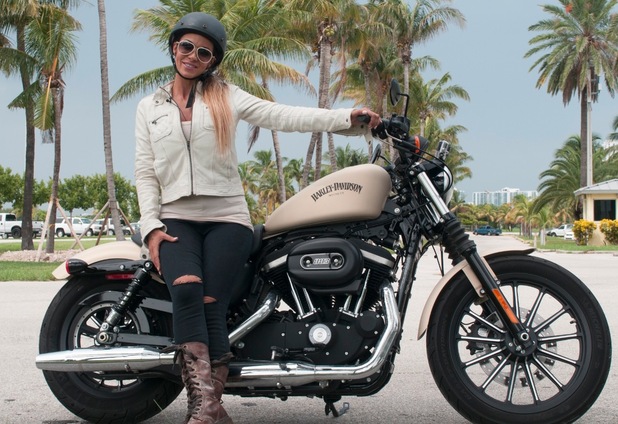 Did you have any preconceived ideas at all about the women you would be meeting?
"The women I met they were exactly how I thought they would be, people who wanted to have sex, still have a sex drive, have got a bit of money – they are the women who I thought would use an escort service. I wouldn't think it would be anything but that. Of course it's going to be somebody who is older, sexually frustrated and feels like they can't meet anyone decent. I know what that feels like, I'm 36 and I can't meet anyone. If you're independent, successful, have a career, have everything you want in life except a guy – where do you meet a guy that can offer you the things you need when you don't need any of the security and financial stuff, but you do need the companionship, the sex, the emotional stuff… it's really hard."
Did they change your attitude towards paying for an escort? Knowing what you know now, would you consider it?
"I always said I would have done it myself years ago, the only reason I didn't is because I couldn't find an escort I was attracted to at the time. So no, they haven't changed my attitude as I still think the same now. If I was desperate enough whether it be I'm so sexually frustrated and needed sex (which I don't think is ever going to happen as I've been celibate for so long now), or that I need somebody to accompany me to an event because I don't want to go on my own - doing the show just confirmed what I already thought."
Jodie Marsh On... Women Who Pay For Sex airs Wednesday 18 March) at 10pm on TLC.

For exclusive competitions and amazing prizes visit Reveal's Facebook page NOW!