If you want to make the perfect omelette in just 30 seconds – here's the ultimate recipe from the world's most famous culinary institution Le Cordon Bleu.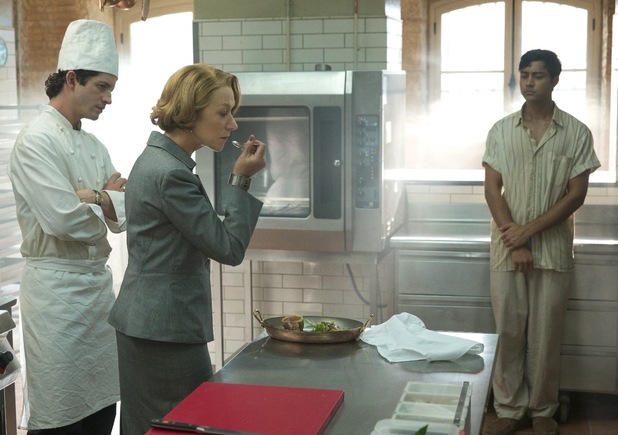 Omelettes – and how to make them – are in the news as they're a key part of the plot in the new movie,
The Hundred-Foot Journey,
which has just been released on Blu-Ray and DVD by Entertainment One (see video link below)
In it
Helen Mirren
stars as a snooty French restauranteur who says she can spot culinary talent by just eating one mouthful of a perfectly made omelette.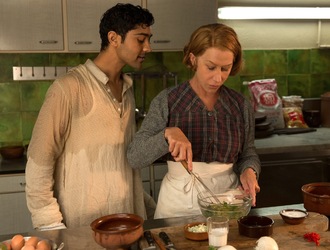 She takes umbridge at an immigrant family, the Kadams, who dare to set up an Indian restaurant directly across the road from her upmarket eaterie.
But then the son of the family,
played by 90210 star Manish Dayal
, makes her an omelette – and she spots his genius.
I admit I'm far from a culinary genius – quite the opposite – so when the makers of the movie invited me to the
Cordon Bleu school in London
to have a go at making the perfect omelette, I jumped at the chance.
Mine always end up looking like burnt scrambled egg. (More Cordon Noir than Cordon Bleu I'm afraid.)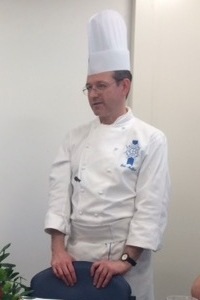 And I did feel a bit nervous when I entered the hallowed temple to high end cooking – especially as
the local firemen were on strike at the time.
So, yes, if anyone could get me to make a perfect omelette, they deserved a medal.
Cue
chef Loic Malfait
, who took us into one of the London Cordon Bleu's many kitchens and asked our group of students how long it took us to make one.
'Five minutes?' I asked.
'50 minutes?' quizzed a co-student, hopefully - to much intake of breath from the rest of us.
The answer? According to Chef Malfait,
you can cook a perfect omelette in less than 30 seconds.
Here's how….
Get everything ready first. You will need three eggs (as fresh as possible), a medium size saucepan (at Cordon Bleu they use steel saucepans, which are seasoned before cooking, like a wok.)
Using a hand whisk, beat the eggs briskly for a couple of minutes. Add salt and pepper to season. Nothing else. Leave in bowl.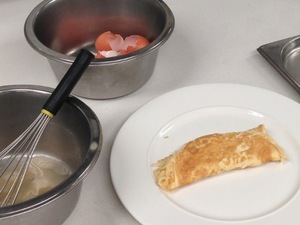 Cordon Bleu omelettes are cooked in butter. Melted or clarified butter. So melt some, and then add a generous amount which sufficiently covers the bottom and sides of the pan, but not too much as you don't want your omelette swimming in it.
Heat the pan under a medium heat until the butter starts to smoke. Leave the butter to get as hot as it can before it burns. If it does burn (and mine did, first time), wash the pan out and start again.
At the smoking point, add the eggs and keep shaking the pan over the heat. This ensures the omelette does not stick.
After 25 seconds, the eggs should be cooked – some bits of the omelette may look wet but they will continue cooking after you've taken it off the heat.
For one last flourish, flip one side of the omelette over the other, so it's nicely folded. Now it's ready to serve.
And that, my friends, is the secret to a perfect omelette -
in less than 30 seconds.Bon Appetit!If you love food, you'll love The Hundred-Foot Journey - check out the trailer here:And there's more great ideas for brunches and breakfasts in our recipe gallery...