Michelle Keegan's returning to our TV screens in brand new BBC One drama Ordinary Lies and now we've got a bit more detail about what it's all about!
Ex-
Corrie
star Michelle plays party-loving receptionist Tracy in the new six-part series which examines what happens when little white lies get out of control…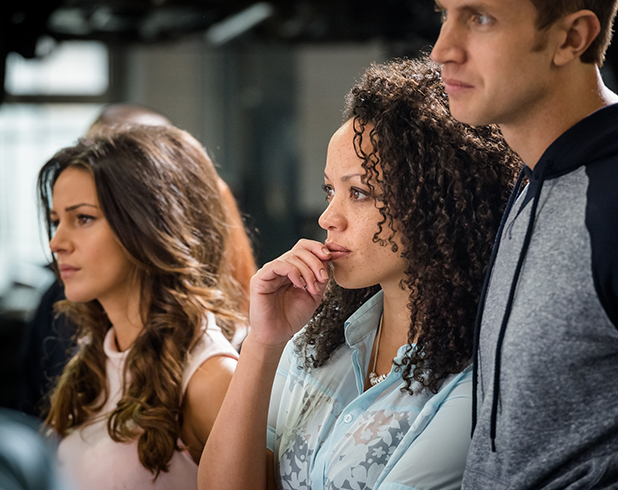 It features an all-star cast including
EastEnders
' Jo Joyner, Max Beesley,
The Office
's Mackenzie Crook and Sally Lindsay.
Each episode of the show focuses on one of the colleagues and friends at a car sales company called JS Motors and will get us questioning just how well we know who we work with. Eek!
The first episode, airing later this month on BBC One, focuses on family man and salesman Marty (played by Jason) who tells the not-so-little white lie that his wife has died. His reason for fibbing is to save his job… but how do you keep up a whopper of an untruth like that when colleagues and friends want to comfort you?
His lie has an effect on others around him as well, including the company's Head of Admin, Beth, played by Jo. She's got secrets of her own after her husband mysteriously vanished a year before…
Sounds explosive!
Adding to all the drama is the company's "mothering" PA Kathy, played by Sally Lindsay. She's got secrets in her life as well... as does the office's resident hypochondriac Pete, played by Mackenzie Crook.
It's not all drama, however, as producers have promised "warmth and humour" amongst the angst.
Writer and creator Danny Brocklehurst said: "They are all modern morality tales. Every single episode, without being preachy, is a story about an aspect of modern life – whether it be debt, grief, internet sex or young girls wanting a quick route to cash and designer clothes. I wanted to write a series that was really contemporary."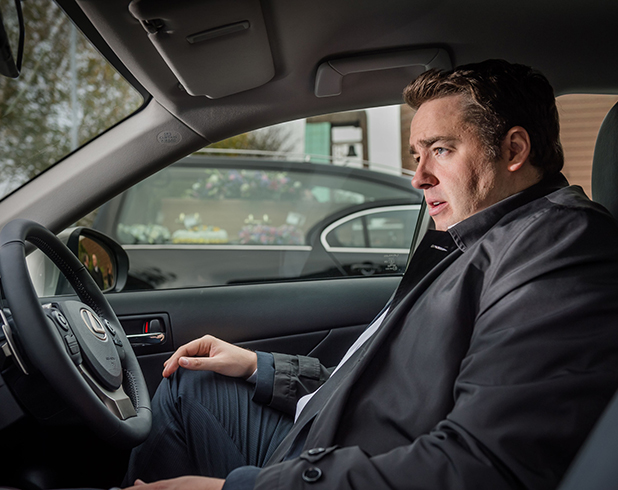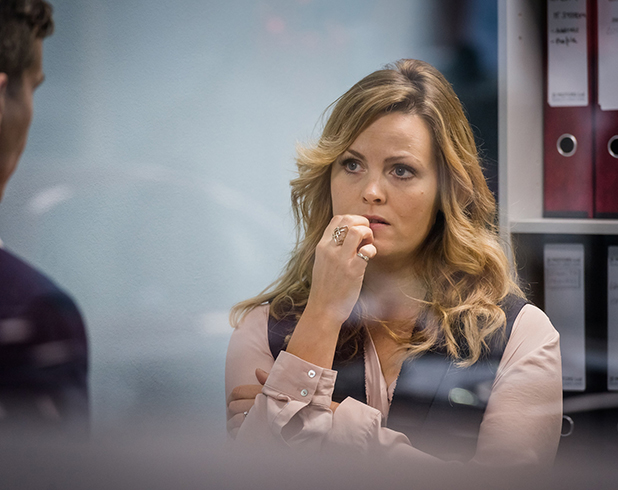 He explained that while the series is set in a car showroom, it's nothing to do with selling cars, really...
"The show could have been set in almost any workplace in almost any part of the country, that's the point," he said. "I almost set it in a nondescript office like so many of us work in, but when we discussed it further we felt that the workplace should have a personality.
"A car showroom has a brilliant range of characters and a natural hierarchy. But this isn't a show about selling cars, it's a show about people – and we wanted a workplace that offered us the opportunity to meet interesting characters."
Danny said that he thinks there's currently "too much murder on television" and he wanted to create a show about "the human way we all make mistakes".
"The way we all spin too many plates, choose the wrong path, even try to do the right thing, but it somehow goes wrong... I also wanted it to be a funny, warm show. There is a lot of love in this drama, and I hope viewers will respond to that."
We will definitely be tuning in!
Ordinary Lies starts later this month on BBC One
For exclusive competitions and amazing prizes visit Reveal's Facebook page NOW!