EastEnders schoolboy Bobby Beale was finally unmasked as his sister Lucy's killer last night - but one poor girl who shares the character's name is NOT impressed with revelation.
Bobbie Beale
, from the US, was left bewildered after being branded a murderer by hundreds of users on Twitter within seconds of Lucy's killer being named in the BBC One soap.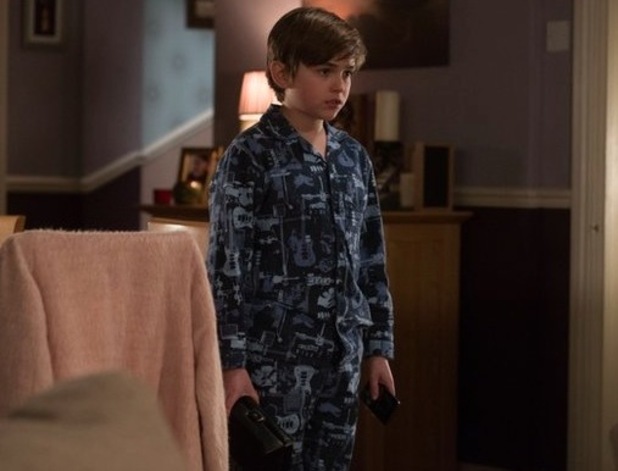 As the first messages began to filter through, Bobbie asked her followers: "Why are 3 people from Scotland that I don't know, tweeting me about killing someone named Lucy...?"
To begin with, Bobbie - from California - feared that Bobby Beale was a real-life killer and was concerned that people had got her muddled up with him.
However, after checking on the BBC website, all became clear and she made light of the situation with a selfie.
Alongside the snap, Bobbie told her followers: "#IDidntKillLucy."
#IdidntKillLucy pic.twitter.com/B2zR9Rpeer

— Bobbie Beale (@BobbieBeale) February 19, 2015
Bobbie's story has since made headlines both here and across the pond and she has retweeted an amusing post by her sister, who said: "Apparently my little sister is killin' people in the UK. I always knew she was the little devil. @BobbieBeale."
Speaking to
BuzzFeed News
, Bobbie said: "I was definitely confused. I saw the BBC tweet it, and then I realised. I looked up the show and I thought, 'Oh, this makes sense now'.
"I thought it was a real-life thing and I thought Bobby Beale killed someone and I was like, 'It's not me'."
Last night,
EastEnders fans discovered at the last minute that Bobby was responsible for Lucy's death
. In a previous episode, Ian accused wife Jane of killing his daughter, however it is now clear she has been covering for Bobby all this time.
Tonight, the
EastEnders
cast will act out the aftermath in an entirely live episode.
We can't wait (though poor Bobbie Beale probably can...)!
Were you disappointed to discover it was Bobby who killed Lucy in EastEnders? Answer in our poll!
Yes - what a let down!
60.21%
No - I had no idea!
23.80%