EastEnders actor Jake Wood has poked fun at his co-star Jo Joyner after she accidentally fluffed her lines in last night's live scenes.
Jo, who plays Tanya Branning, referred to the character Ian Beale by his real name - Adam - and, as a result, #HowsAdam began trending on Twitter.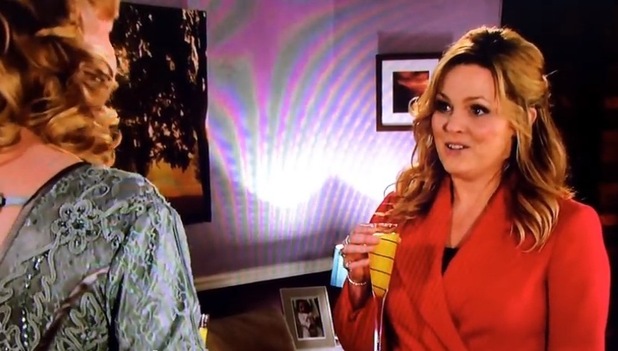 Following her mistake, Jo took to Twitter and told fans she was "gutted", but Jake has lightened the mood with a rather amusing response.
The actor, who plays Jo's on-screen ex-husband, posted a picture of a fake script, saying: "You seen the rewrite for tomorrow @dollyjoyner @AdamWoodyatt?"
In the script, Adam's character Ian says: "I dunno. What with the pressure and everything, I just thought I'd change my name to Adam. I've told Tanya, She knew. She's the one who called me it first, which she did deliberately and not by accident and I liked it."
Phil Mitchell replies: "Adam Beale? Sounds good." Ian then responds: "Adam Woodyatt actually." When asked why by Phil, he explains: "I dunno. It's got a nice ring to it."
The scene then cuts to 'Adam' handing out flyers in the Queen Vic pub, telling people of his new name!
After spotting Jake's tweet, Jo was quick to reply and thanked her co-star for having her back. She tweeted: "All makes perfect sense now. Love the lengths you've gone to to protect my honour! Xx."
This week,
EastEnders
is celebrating its 30th Anniversary with a series of live scenes inserted into pre-recorded episodes. On Friday, following the big reveal of who killed Lucy Beale, there will be a special, entirely live episode.
Speaking yesterday,
John Partridge - who plays Christian Clarke - admitted that nerves among the EastEnders cast are at an all-time high
.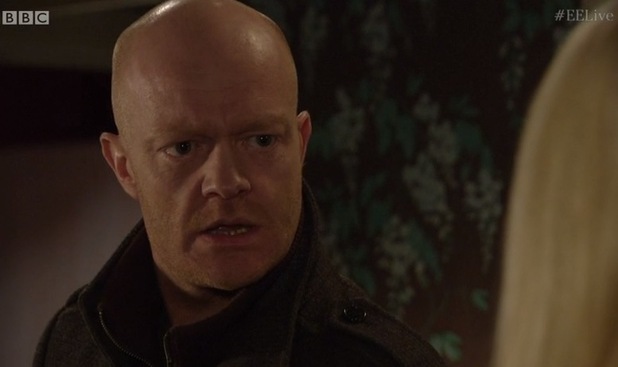 Meanwhile,
Jake himself had to clarify his lines after some fans thought he had used the word "who" rather than "you" when saying to on-screen daughter Abi
on Tuesday: "[Lauren] knows...that you killed Lucy."
But as Jo told her fans after her error last night, at least we know it's live!
Who do YOU think killed Lucy Beale? Answer in our poll!
Max Branning - Ex lover
3.98%
Abi Branning - Friend of sister
9.85%
Whitney Dean - Frenemy
4.67%
Jane Beale - Former stepmother
27.31%
Peter Beale - Twin Brother
8.73%
Ben Mitchell - Uncle
4.41%
Denise Fox - Father's ex-girlfriend
6.91%
Lauren Branning - Friend
3.20%
Cindy Williams - Half sister
15.56%
Jay Brown - Neighbour
2.42%
Lee Carter - Ex-fling
2.51%
Les Coker - Undertaker
2.77%
Pam Coker - Undertaker's wife
1.30%