Danielle Lloyd, Brian McFadden, Sherrie Hewson, Gareth Thomas and Ray Quinn will be the first batch of celebrities to compete in ITV's brand new entertainment series, Get Your Act Together.
Host
Stephen Mulhern is joined by five different celebrities each week
, who battle it out to learn some jaw-dropping acts.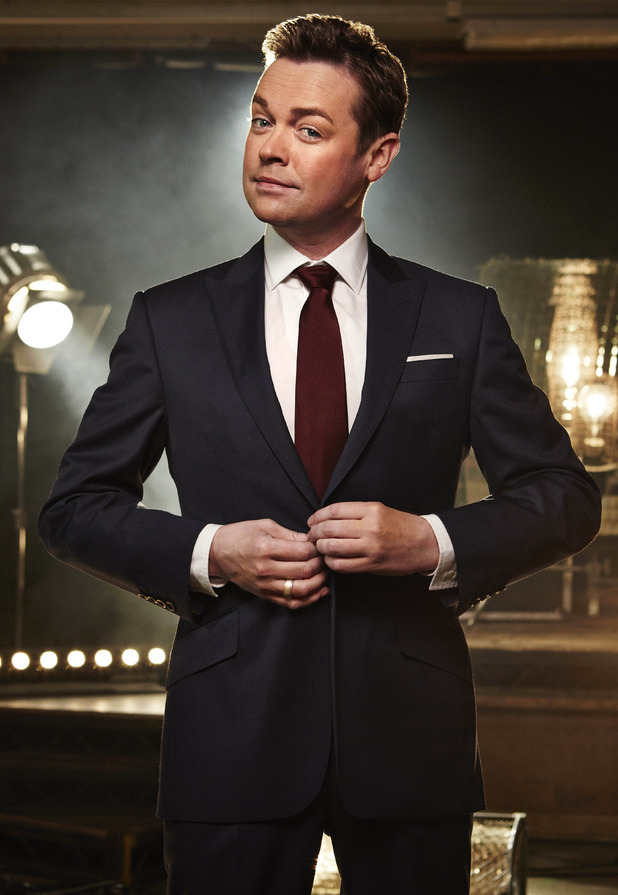 The celebs will join forces with some of the world's most talented variety acts, where they will go through intensive training and master their chosen skill to put on a unique performance.
Viewers will get to see all the action backstage, but it is the studio audience who decide which celebrity, along with their mentor, has entertained them the most and can go through to the final.
Check out what Stephen has to say ahead of this weekend's show:
Have you enjoyed filming Get Your Act Together?
I have loved every minute. What impressed me the most was seeing the professional acts from Las Vegas, Canada and everyone from all over the world taking it so seriously. Their act is on the line and they have been training for years. The celebrities have also taken it seriously because they don't want to let their mentor down.
Which acts have amazed you and why?
I would say Rufus Hound doing a magical illusion; Claire Richards from Steps doing a fire eating act and risking getting hurt, Matthew Wolfenden and Natalie Anderson doing a quick change act and doing it so fast you thought they were professionals, and Sherrie Hewson juggling plates!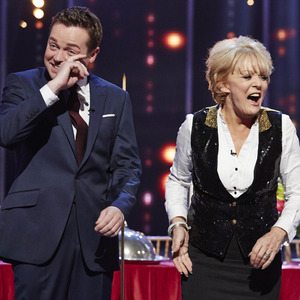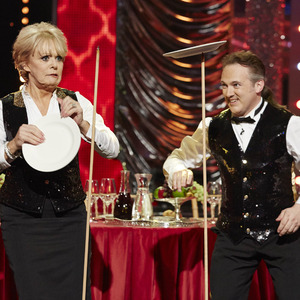 Out of all the acts, were there any where you had your hand in your mouth?
Yes, Claire from Steps. There was lots of danger involved. She was fire eating and the amount of fire on the stage was a lot. As the audience will see in the rehearsals, it nearly went wrong.
Did you try any of the acts?
I tried pole dancing which was hideous and I tried ventriloquism.
What will the viewers like about this new variety show?
I think the viewers will like the fact you can never predict what the next act is going to be. They will be surprised at how amazing the celebrities are when they really go for it.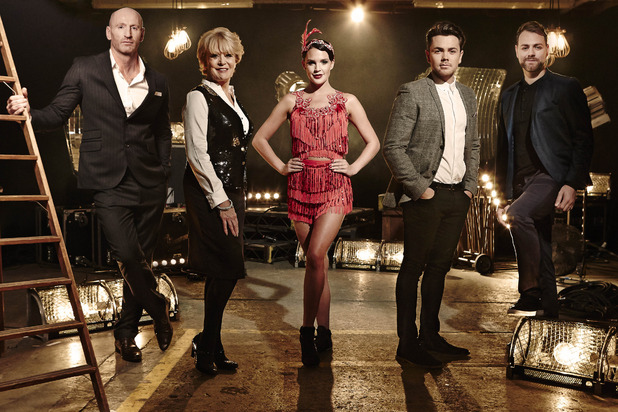 The audience pick who goes through to the final. Were there some big surprises?
I think the audience really felt they had got a sense of power because they are the judges rather than a judging panel. They tended to go for the act that impressed them the most or entertained them the most.
If you could pick an act, what would you do?
I'd pick something where there is a real risk of danger. I've always wanted to do the sword throw act. I don't know if anyone would allow me to throw swords at them! There could be that moment where I get it wrong and someone gets seriously hurt!
Other celebs appearing in future rounds of the show include
TOWIE'
s Elliott Wright,
X Factor
stars Jedward and former
EastEnders
actress Nina Wadia.
Get Your Act Together starts Sunday 18 January at 6.45pm on ITV.