Looking to shift those extra pounds from Christmas? Or are you just looking for way to improve your diet? We spoke to the Kara Rosen, the founder of juice brand, Plenish, who dished her tips on all things healthy.
Kara gave her diet an overhaul when she was suffering from exhaustion, depression and a reoccurring strep throat. Turning her life around, she tried a juice cleanse and completely altered her lifestyle.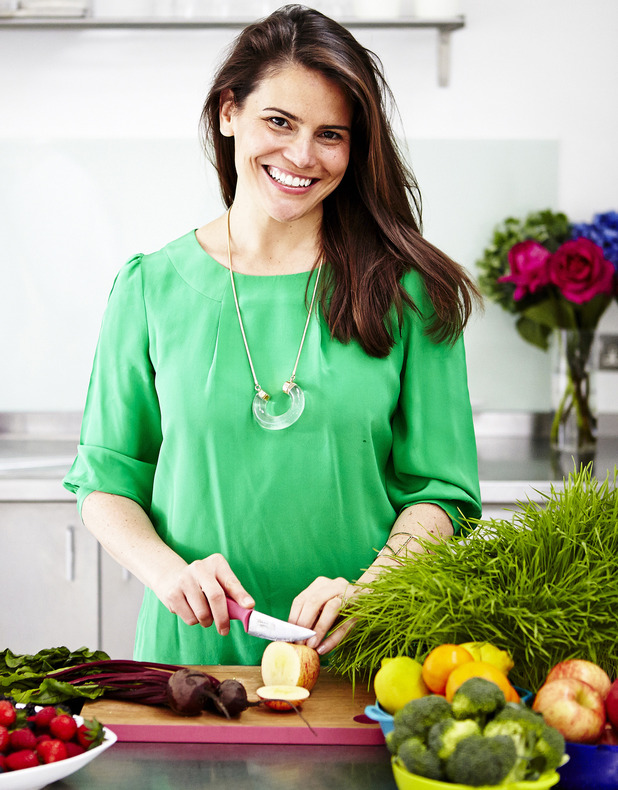 Ahead of her brand new book
Plenish
, a guide to nourishing and rebooting your body, Kara revealed her juicing secrets and the simple diet changes that can improve how you feel on the inside and look on the outside.
What made you introduce juices to your diet?
"I was really run down, having low moods, and couldn't get rid of these infections that kept recurring. What I didn't realise at the time is that I wasn't eating enough fruit and vegetables. Juicing became a really easy and convenient way to make sure I was getting in all the vegetables and fruits my body needed to thrive."
In your book, you discuss ditching caffeine. What would you recommend for those struggling to curb their coffee habit?
"Have a green tea if you're really suffering, because it has caffeine but it's not acidic, yet it can ease a headache. It's still good for you. I drink green tea because I love the way it makes me feel and its taste."
Juicing can be quite pricy, how can you do it if you're on a budget?
"I think it's a matter of priorities. If you're buying a coffee on the high street every day, ditch that and you can make a juice for under that price. We recommend using organic products, but if not, you can walk into a supermarket and buy a bag of spinach for under £1 and a cucumber and an apple. They still give you enough nutrients."
Skin often gets dry and dull over winter, what would you recommend juicing to improve complexions?
"Cucumber is a really hydrating one and aloe vera is great for soothing irritation. Skin is a reflection of what is happening to your gut, so work on the foods and get lots of hydration. Greens are both health giving and beauty giving, which are going to make you healthy and radiate."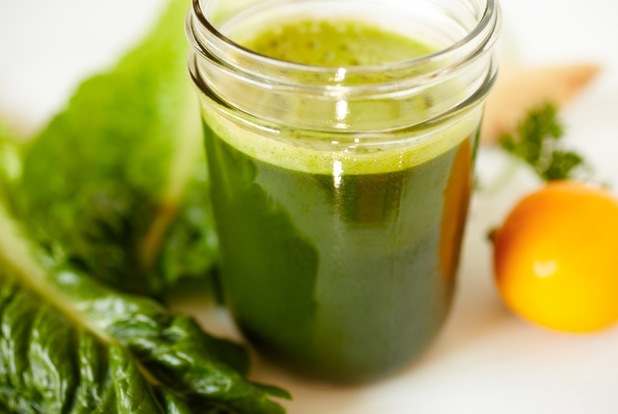 And what should we be eating to beat the January blues?
"If you're feeling low, the first thing I do is think about what my digestion is like and what I have been putting into my body. If your gut is healthy, it's likely that your mind is going to be healthy.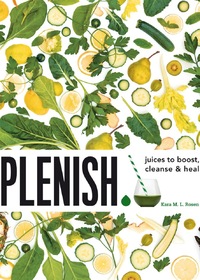 "Make sure that you're not overloading it (your stomach) with cr*p. Have a plant-based diet. Plants get that green colour from chlorophyll, which is their liquid energy that they turn to sunshine. So essentially it's liquid sunshine. It makes you feel that way, it can be really gloomy if we haven't seen the sun in a few days, but you can transport yourself somewhere else if you're drinking a green juice."
Kara's must-haves to include in your diet:1
Always have a few key vegetables to hand – kale, cucumber, and leafy greens - that you can whip into a salad.
2
Turmeric is a great spice. It's really anti-inflammatory and it's great in the winter as it's warming. I like it in warm water with lemon or in smoothies, or sprinkled on to eggs or avocado.
3
Water is so simple; always make sure you've got it to hand. When you wake up have a glass and consume it all day long. It helps your skin look nice in winter and also helps with digestion.
4
Spinach is a great one, as it can be used as the base of a leaf salad or you can stir-fry it. It's one thing that's always in my weekly shop.
Plenish is published by Mitchell Beazley. RRP £12.99
Reveal is now on Google Plus! Join us here for the latest pictures, fashion and celebrity news!