Duncan James and Antony Costa have spilled the beans about their new TV show Blue Go Mad In Ibiza - and it sounds like it was a laugh a minute to film!
Duncan and Antony appear alongside Blue bandmates Simon Webbe and Lee Ryan in the series, which kicks off tomorrow, and it sees them head to Ibiza to open a new bar.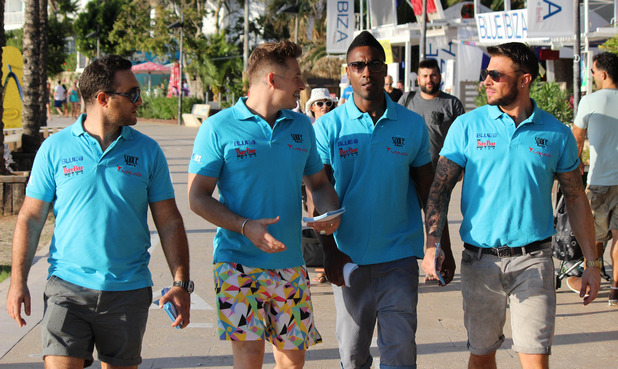 However, what the lads didn't know at the time is that the whole scenario was one big set up and their 'staff' were actually actors and comedians.
Ahead of the show's launch, Duncan and Antony have given us a sneak peek of what we can expect!
What did you think when the idea of running a bar was first suggested to you?
Duncan: We thought it was a great idea. Us boys are keen to take on new challenges and step outside of our comfort zones. There will always be nerves, but as long as we have each other, the boys and I know that whatever happens we will always do our very best and try our hardest to make it a success.
Did you enjoy working in Ibiza?
Antony: Yes, we absolutely loved it! The people were so friendly, there was a great and positive vibe and we met some amazing new people. I got to bring my daughter Savannah with us, which was truly wonderful. It was her first ever holiday. It was great to have my partner and daughter there with me.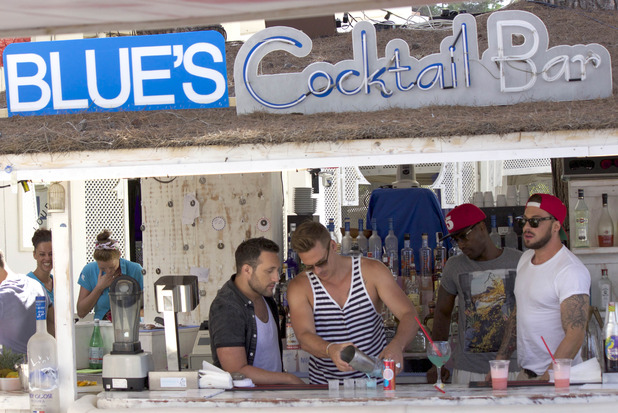 Tell us about your roles and what you had to do?
D: I was the PR man, Simon was DJ, Lee was the barman and Ant was the sensible manager. Our roles were spot on really, very well suited to our personalities. We've known each other for 16 years so we know each others strengths and weaknesses. It was inevitable who would be doing each role, there was no bickering and we were all very comfortable in our roles.
What did the punters think when they saw you working in the bar?
A: They were really surprised, as they didn't know what was going on. There was a lot of banter. It was all very positive though and we met some amazing people.
What was your favourite moment?
A: Every night was a new experience. We got to meet so many amazing people. We had a Jamaica to Ibiza night, which was brill - the music was just brilliant. It brought older couples, families and youngsters and the vibe was great. As a band we have spent every day together throughout our career, but it's nice we got to spend some time in the sun.
How did you feel when you found out some of your closet confidants were actors and comedians?
A: They fooled us all, they were too good! JC the PR representative and Eggy the barman were great people and gave Hollywood-worthy performances. They deserve movie roles with how good they were!
D: We got to work with a brilliant team and it was an absolute pleasure to get to know them all...even if they were actors! We all had a laugh afterwards.
Are there any funny stories from filming?
A: At one point our boat broke down and Lee and I had to hitch hike back to the island. I won't give too much away, but us boys were constantly laughing with and at each other!
What where the highs and lows?
A: The highs included spending time with the boys and having Savannah and my partner Rosanna there with me too. I'm one of those people who loves working under pressure, so the stress factor didn't faze me either. We had a brilliant time in Ibiza and we came away feeling proud of what we'd achieved running the bar.
D: The biggest low for me was leaving the island. Oh yeah, and thinking that we'd been arrested...
Would you do it all again?
D: Absolutely. It was stressful but a great opportunity.
Can you see yourselves opening a bar for real in the future?
A: Never say never. It was a great experience.
What can the fans expect when they watch the show?
D: They'll get to see just what close mates us Blue boys are. It's all about fun, banter and seeing the band in a different light.
Blue Go Mad In Ibiza, 9pm, ITV2, Tuesday 6 January