The Backstreet Boys are set to star in their very own movie to mark their 20th anniversary - and here is a sneak peek!
Unbelievably, it has been two decades since the US band -
Nick Carter
, Kevin Richardson, AJ McLean, Brian Littrell and Howie Dorough - burst onto the music scene and they have found the perfect way to mark the milestone.
The music documentary has taken two years to film and features interviews with all five band members about their journeys from boys to adults in one of the world's most successful groups.
In 2012, following Kevin's departure six years previously, the band reunited and travelled to London to record their album
In A World Like This
. It was the first Backstreet Boys album with all five original members since 2005!
The cameras filmed the guys during their reunion and sees them confront new and old tensions among their friendships.
In this brand new trailer (below), Brian can be heard saying: "We're all older now. So much has happened..." AJ adds: "We've seen the best and the worst of each other."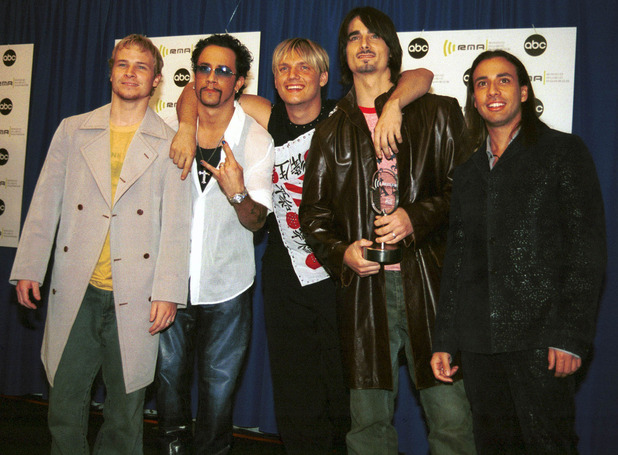 The movie,
Backstreet Boys: Show 'Em What You're Made Of
, is released across the UK and in Ireland on 26 February at 7pm - and the lads will be on hand to launch it with a live broadcast by satellite into cinemas!
The band says: "We can't wait to go back to the UK to treat our fans to a very special BSB performance alongside showcasing our film that we are so very proud of.
"We think the Brits and everyone who comes out to see it will love it!"
We DEFINITELY will, guys!
Watch the trailer here: