EastEnders, Emmerdale, Hollyoaks: we take a look at tonight's top soap stories…
EastEnders, BBC1, 7.30pm
Kat desperately pleads with the landlord to let her family stay in the flat, but it falls on deaf ears and they're told to be out by lunchtime.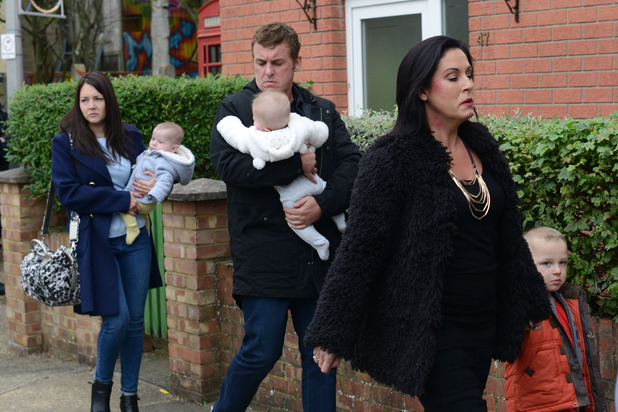 The police turn up when Kat refuses to leave and Mick asks Stacey to get involved and help the family out. She tries and eventually manages to get through to Kat and the defeated family walk away from the flat. Mick and Linda offer them a bed at The Vic for a night, but what will they do after that?
Emmerdale, ITV, 7pm
In the pub, Chrissie hears Ross say something the burglars said during the robbery and recognises his voice. Robert has to think quick when she wants to call the police.
He tries to calm her down, and tells her he'll go to see Ross and get him to confess. When he gets there Ross just tells him to sort it with Chrissie or he'll drop Robert in it.
As Robert and Ross slug it out, can they come up with a plan to cover their backs?
Hollyoaks, C4, 6.30pm
When Diane refuses to let Tony have the twins over Christmas, she decides to go for full custody.
Sinead visits her mum to beg her not to take Tony's babies away from him, but she notices a suitcase and works out Diane is leaving.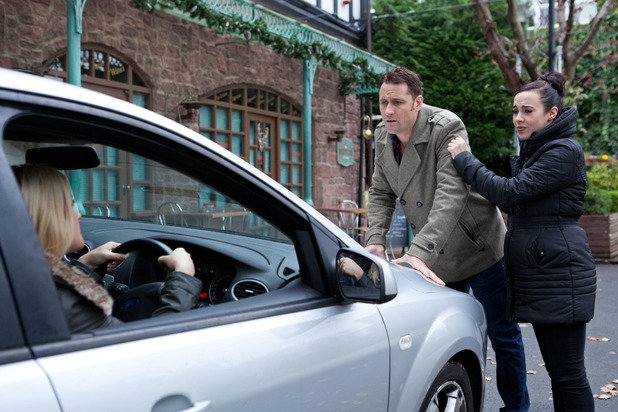 When Tony spots Diane packing up the car with the twins in the backseat, he's furious and tries to stop her. He blames Sinead, but can she make it right?