EastEnders, Corrie, Emmerdale, Hollyoaks: we take a look at tonight's top soap stories…
EastEnders, BBC1, 8pm
After discovering Nick's still alive, Phil storms round to confront him, but Ronnie steps in and stops Phil from hurting Nick.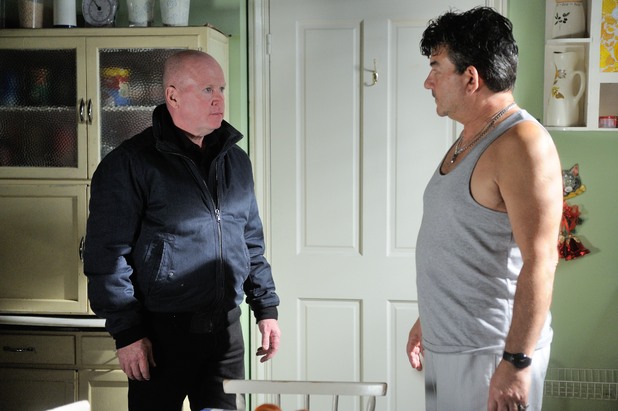 Later, she asks Phil and Ian for money to help send Nick away from Walford forever. As they try to sort everything out, Ronnie demands Nick is locked in his room from 6pm every night to avoid being seen. But as conniving Nick tries to get Yvonne onside, is Ron fighting a losing battle?
Coronation Street, ITV, 7.30pm & 8.30pm
Kylie angrily tells Callum to stop calling her – she's off the drugs and he needs to leave her alone. She even heads out to buy a new phone so she can cut contact with him altogether.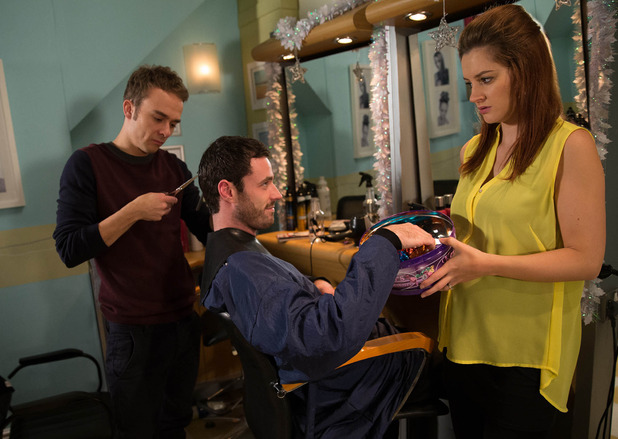 But when she arrives back from town, she's stunned to see David's client is Callum! As an oblivious David cuts Callum's hair, even accepting a £20 tip to spend on Max, Kylie's a bag of nerves. Will he reveal his identity to David?
Emmerdale, ITV, 7pm
Andy asks Victoria to be his best man and the family get together to celebrate, but things turn sour when Robert arrives.
He's furious Diane's given Andy Jack's wedding ring to melt down for two rings for him and Katie. Storming off, he's found by Aaron, who invites him for a drink.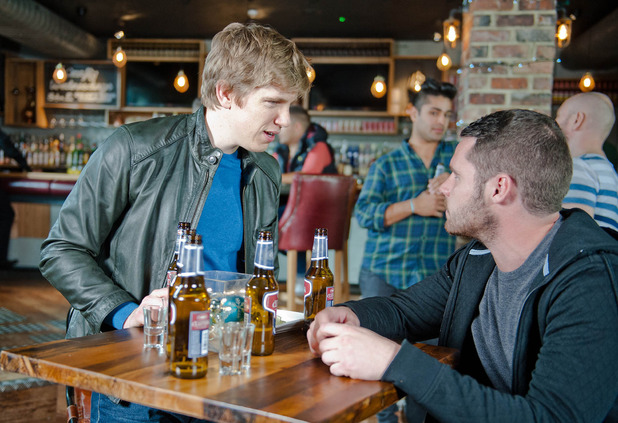 Robert gets in the car and tells Aaron to drive anywhere, and Aaron takes him to a gay bar! Furious, Robert leaves, and decides to take revenge on Andy for earlier.
Hollyoaks, C4, 6.30pm
Ziggy's organised for him and his brothers to do a sexy Christmas card for their garage customers, but Jason can't cope with showing his body and runs off.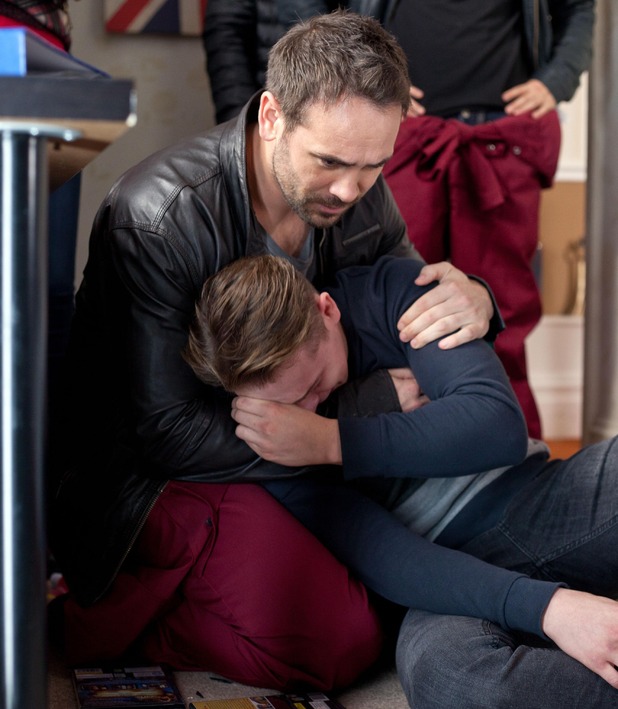 Heading to his room, he trashes it. A concerned Holly calls Joe and they force themselves into Jason's room to find him catatonic on the bedroom floor. He sobs into Joe's arms, but can he help his brother.