The Apprentice's Bianca Miller and Solomon Akhtar disagree in tonight's task - over a skeleton!
Lord Alan Sugar sets the remaining candidates with one of his best-loved challenges by arming them with a shopping list and sending them out onto the streets of London.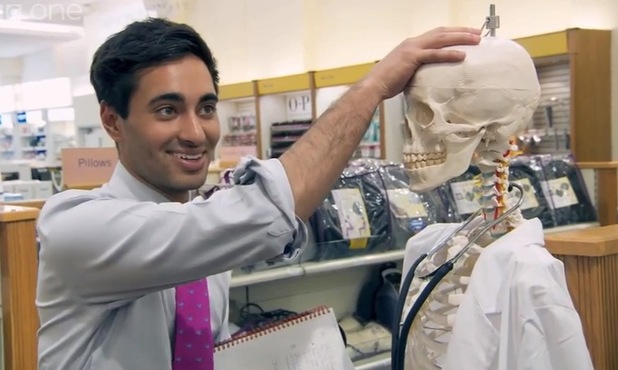 The hopefuls are told to buy all the items on Lord Sugar's list - but for the lowest price possible.
In a new preview clip of tonight's episode, Bianca and Solomon can be seen trying to get a good deal on an anatomically accurate skeleton.
However, while Bianca seems to have her serious negotiating head on, Solomon takes a more...shall we say 'jokey'...approach.
Speaking to the shopkeeper, Solomon asks: "Does it have a name." The shopkeeper replies: "Erm, it can. We can go with Steve."
Pulling the skeleton's jaw down - and almost off completely - he scoffs: "Steve, hi! I quite like the look of Steve over here!"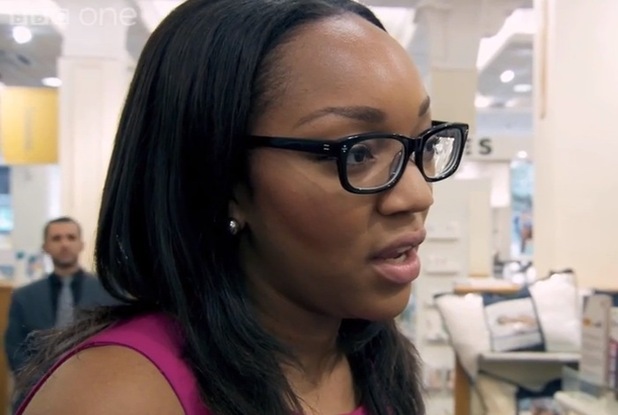 As Bianca shakes her head, he continues: "It looks like the skeleton for me. Steve, old Stevie over here..."
Bianca then cuts in, asking the shop owner how much the skeleton is.
Speaking to the camera outside the store, she says: "Solomon just takes way to long in the way he negotiates things, chatting about nonsense quite frankly. Ask for the price, then negotiate how much you can get off it.
"He could have kept messing about with that skeleton. We needed to get that deal and get out. I needed to jump in there and move on. And that's what we did."
The Apprentice, 9pm, BBC1, Wednesday 3 December
Watch the preview clip of Bianca and Solomon here: