EastEnders, Corrie, Emmerdale, Hollyoaks: we take a look at tonight's top soap stories…
EastEnders, BBC1, 8pm
Roxy is desperate to spend more time with Aleks and to make it up to her after he spent the weekend away, he buys her a dress with the intention of taking her her out for dinner.
But then his wife, Marta, turns up and spots the dress, so he has to think quickly and tell her it was a surprise for her. He sends Marta home and buys Roxy the same dress again.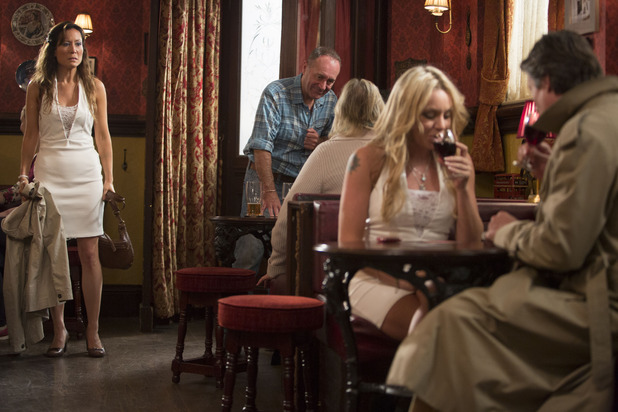 As he's wooing Rox later on, he's horrified when Marta arrives at the pub wearing the dress! Marta's devastated to see her husband with another woman, but will she tell Roxy who she really is?
Coronation Street, ITV, 7.30pm
Tracy surveys her dwindling stock and worries her business is going down the pan. Tony arrives with a new suggestion of dodgy stock and Tracy finds herself tempted.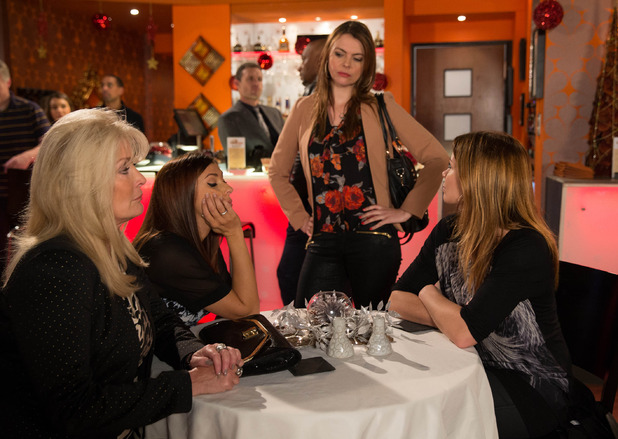 As she continues to stress about her finances and finds herself unable to pay the rent, Ken takes her for dinner in an effort to cheer her up. But when Tracy spots Carla, Michelle, Liz and Tony all having a good time at the next table, she loses it and blames Carla for ruining her life.
Emmerdale, ITV, 7pm
Charity fills Cain in on Debbie's plan to get a confession out of her, and reveals DI Bails has a grudge against Charity that goes way back and he's out for revenge.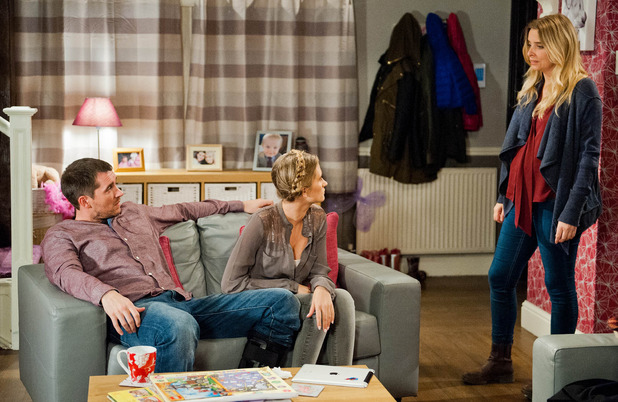 Deciding to visit her daughter and Pete, Charity explains the truth about what happened with DI Bails in her past and her emotional account clearly has an impact on Debbie. But Charity realises she needs to do more to win back her girl's love. What lengths will she go to?
Hollyoaks, C4, 6,30pm
Rick tells Jason he still has to fight, despite the bruising and swelling on his hand from where Jason purposely shut a car bonnet on it.
Jason is terrified the crowd will laugh and taunt him and throws up his breakfast. But he has no idea Rick's told Robbie he must lose the fight on purpose.
In the ring, Robbie waits for his brother to deal the final blow, but can Jason deliver?