EastEnders, Corrie, Emmerdale, Hollyoaks: we take a look at tonight's top soap stories…
EastEnders, BBC1, 8pm
Realising he's in it up to his neck Ben feels he has no option but to talk to Ian about what happened the night Lucy died.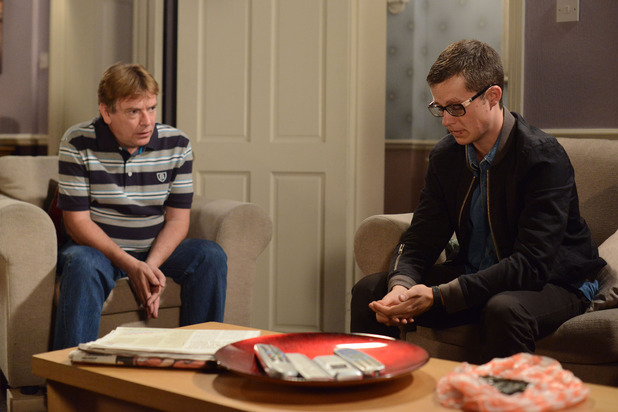 Ian is waiting for the police to arrive to discuss the discovery of the phone and wallet. When Ben knocks on the door, he asks to speak to Ian and he then confesses his actions on Good Friday.
With the police on their way, will Ian give his brother up or will he hide Ben's secret?
Coronation Street, ITV, 7.30pm & 8.30pm
Tracy tries to get one up on Carla by giving Rob's cufflinks to Beth as a gift for Kirk for their wedding.
But Carla turns the tables and thanks Tracy for giving them to a friend rather than selling them on, leaving Beth upset she was just a pawn in Tracy's game, and Tracy fuming she hasn't hit Carla where it hurts.
Emmerdale, ITV, 7pm
Jimmy's having some problems down below, and asks Bob to take a look to see if everything's all right following his vasectomy reversal. Brenda ends up catching an eyeful too and both agree Jimmy should definitely see a doctor.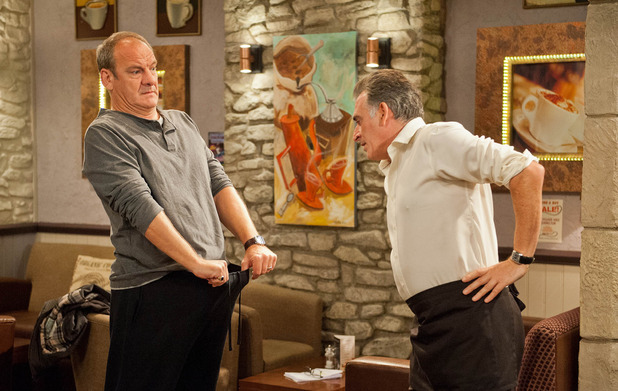 Jimmy later covers his pain when Nicola tries to get amorous, but how long can he knock back her advances?
Hollyoaks, C4, 6.30pm
Dodger lies to Maxine he is looking after Minnie, but Nancy can't face seeing her friend, knowing Patrick's really got the little girl.
Nancy tries to intervene and offers to babysit to make sure Minnie has another influence in her life. She later urges Dodger to tell Max the truth, but can he bring himself to do so?