The Apprentice's Daniel Lassman and Felipe Alviar-Baquero come to blows tonight - in full view of the general public.
The candidates are tasked with the challenge of selecting some new products to sell at the Royal Bath and West Show and it's not long before mud is being slung...
In a new preview clip of tonight's episode, Daniel and Felipe begin to bicker and soon they are throwing insults at each other in front of locals.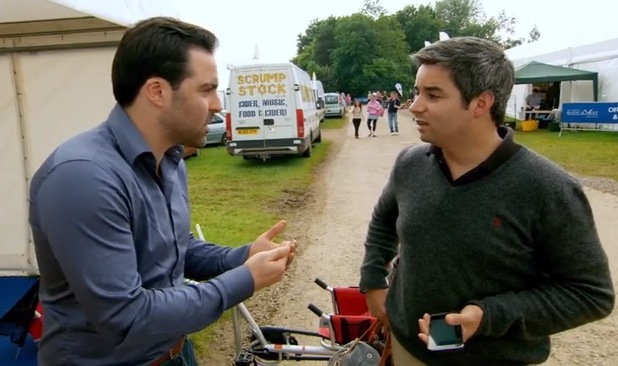 Felipe tells a clearly agitated Daniel: "Do you know why you feel bad? Because you haven't been able to get into my brain.
"I prefer Mark's [Wright] techniques of selling to yours. You are quite arrogant. You go for the kill."
Daniel then shoots back: "You talk too much, mate! I don't want to hear it!"
Pacing around, Felipe replies: "Ok, if you are going to talk to me like that then I don't want to talk to you. I am three times more successful than you are. Your business is this little compared to my business."
Now now, boys!
Catch the full episode tonight (Wednesday 26 November) on BBC One at 9pm.
Felipe and Daniel come to blows: