It's not even December yet and already Christmas is well and truly on its way. Is it just us, or is it getting earlier and earlier every year? It's like one minute you're basking in the last sunny days of summer then overnight the shop stock changes, the weather dips and the Christmas buzz begins...
Here are a few reasons why we KNOW that Christmas is most definitely coming...
The seasonal aisles start to change...
So long Halloween masks and fake blood, hello rows of Christmas puddings, tree decorations and tinsel. Oh, also heaps of toys and gallons of champers. Yep, the aisles of our local supermarkets become inundated with Christmas treats. Not that we're complaining. It's the only time of the year we can easily find boxes of fairy lights to replace the ones we hang in our home all year round. And who doesn't think Jelly Tots taste better in a tube than a little bag? (More of 'em, too!)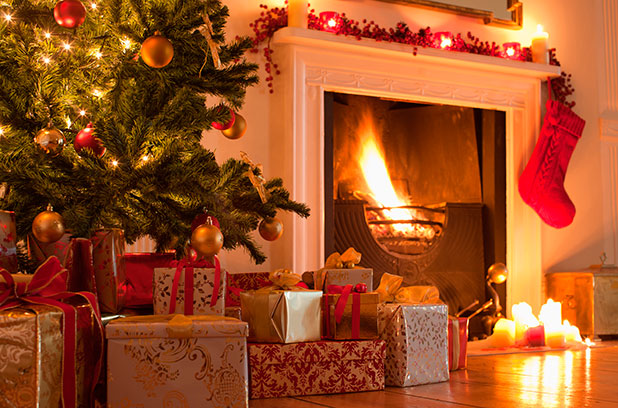 Adverts become fun to watch
John Lewis, M&S, Very.co.uk, Coca-Cola, Sainburys… the Christmas adverts begin and are already becoming talking points. We think the winner of this year's most effective is John Lewis with its ADORABLE Monty The Penguin film. You know you have a good ad when not only do people like watching it (nearly 17 MILLION YOUTUBE VIEWS SO FAR!), they go out and strip the shelves of merchandise! John Lewis has
sold out of its Monty cuddly toys
although a rep told us they were hoping to get more in soon. We'll be first in line!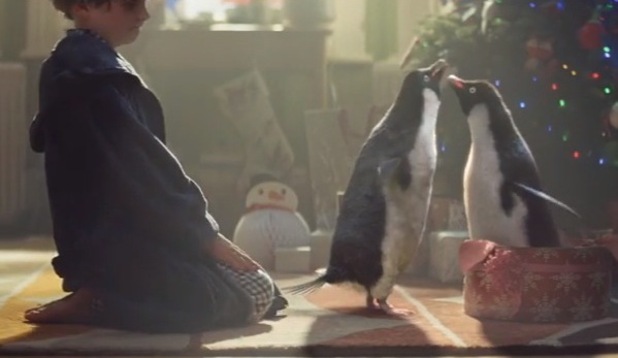 Holidays are coming!
An honourable mention has to go to Coca-Cola, though. Its Christmas ad is always a firm favourite… 'Holidays are coming!' We know festivities have well and truly started when Santa Claus starts appearing on our Coke and Diet Coke cans too! If you fancy seeing the Coca-Cola Christmas Truck in real life, it's going to be touring the country this season.
You can find out where it's going here
.
Fuzzy pyjamas, socks and everything else!
Those cosy socks in Primark become just oh-so-tempting at this time of year. And those fuzzy pyjamas. And those fuzzy robes. Pretty much anything fuzzy warm and cosy we'll have please. Oh and a few fuzzy onesies as well.... We just spied some pretty warm looking
Frozen
ones in Primark. Christmas wish list, please! We'll worry about where we're going to store them all later. Fuzzy nightwear takes up a LOT of room in drawers.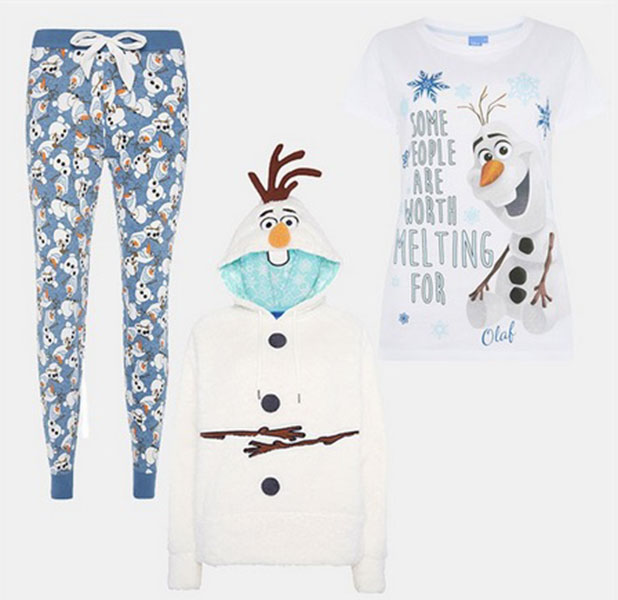 Coffee gets fun!
We SO know it's Christmas when our favourite coffee chains start revamping their menus and becoming all festive. Spiced lattes? Pumpkin flavours? Caramel and vanilla syrups? Um, yes please, yes please and yes please! It used to be all about the Starbucks red coffee cup at Christmas. We even stumbled across a website
Countdown To Red Cups
. Really! We're still a fan of those but we reckon Costa wins the award for cutest Christmas cups now. Santa, elves and snowmen? Aww. And if you're lucky, you can snap up one of their limited edition ceramic Christmas cups but be warned, they are selling out fast!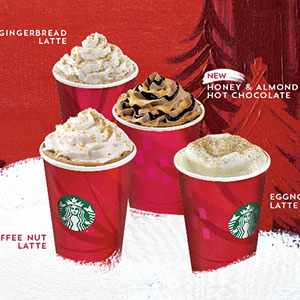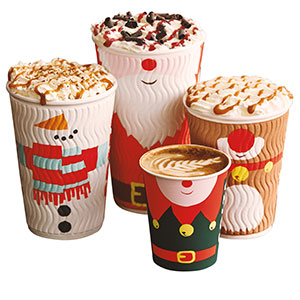 The perfect advent calendar hunt begins!
Remember the days when you had an advent calendar as a kid and it was pure torture waiting every day to get the next chocolate? You'd wake up in the morning, rush down to the kitchen and that teeny tiny square of chocolate would be the best thing ever?! Now we're adults and can buy chocolate whenever we want (and do quite frequently!) but there's still something special about advent calendars. They just taste so much better than a chocolate bar, right?! And it's okay to have two, isn't it? One for home, one for work...
And for those who don't like chocolate, you can now get advent calendars featuring plenty of other treats. We're giving away a
fabulous Ciaté nail polish advent calendar featuring 25 different polishes
for all your festive needs. And we've spied a pretty cool
candle advent calendar over at Yankee Candle
, with a different tealight scent for every day.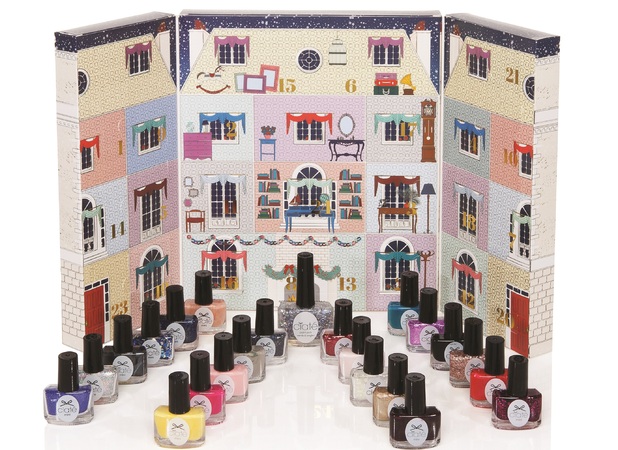 Chocolate becomes irresistible!
And speaking of chocolate... we'll eat it ANYTIME of the year, trust us, but there's something about Christmas choccies that are just irresistible. Big boxes of Roses, Celebrations and Quality Street. Selection boxes everywhere. And even all our trusty favourites get a nice Christmas jacket. Toblerone just tastes so much nicer wrapped in fancy festive bows, right? And if you haven't tried white chocolate Toblerone, DO IT! Trust us. It. Is. Amazing. The supermarket shelves also become stacked with Chocolate Oranges. We know they're available all year around but they taste oh-so-much-better at Christmas. Oh, and don't get us started on chocolate coins...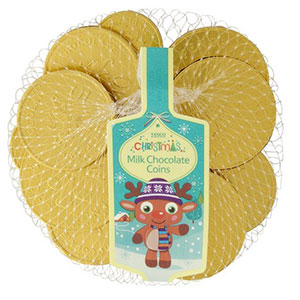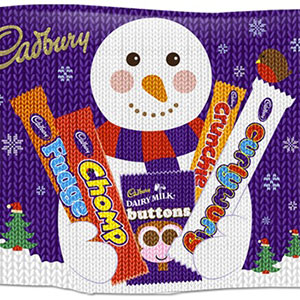 We want to read nice happy Christmassy books
We start exchanging our sizzling beach reads for comforting winter novels. Sitting cosy by the fire (or fairy lights – not all of us have fireplaces, sadly) sipping a glass of wine or hot chocolate, curled up in a fluffy blanket reading a festive feel good book full of snow, romance and general all-round loveliness. There's something magical about Christmas books, isn't there? Fancy a nice festive book this season? We recommend getting your hands on 'I Heart Christmas' by Lindsey Kelk, 'The Gift' by Cecila Aherne or Sarah Morgan's fantastically festive new offering, 'Maybe This Christmas', which is the wonderfully Christmassy latest book in her Snow Crystal Resort series. Mmm... mistletoe, a romantic ski lodge, a white Christmas. All sounds perfect, doesn't it?
Oh, and the old classic Harry Potter series always reads quite nicely this time of year!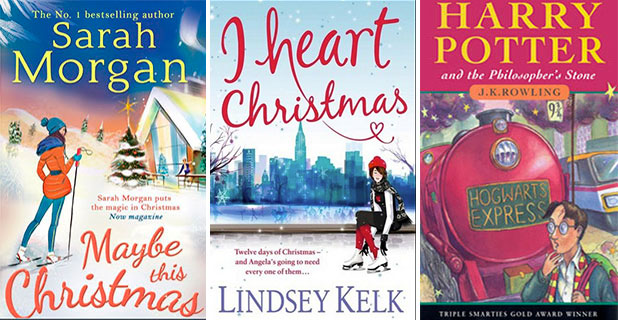 Christmas Jumpers!
Bye bye sundresses, strappy tops and denim shorts. Hello chunky knits, thick tights and Christmas jumpers! Everywhere we look, Christmas jumpers are lining the shelves AND WE WANT THEM ALL! Christmas Jumper Day takes place on 12 December this year so make sure you've bagged yours in good time – you don't want any last minute disappointments! Our
fashion writer rounded up her top picks of high street Christmas jumpers over here
but if you're looking for something a bit special this season, this
super cute, super cosy number from designer label Leutton Postle
might work. They've created a unisex jumper inspired by Kopparberg's new Spiced Apple flavour (Um, YUM!) Lady Gaga is already a fan of the designers and we see why! It will set you back £150 though... perhaps one for Santa?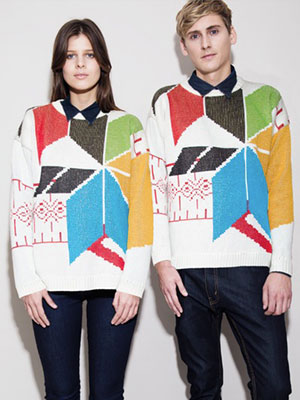 SO MUCH GLITTER!
Aside from Christmas jumpers, the stores are filled with all manner of sequins, glitter and shiny party dresses, faux fur stoles and sky high heels. Sadly, we (so far) haven't been invited to any Christmas parties that requires full-on glamour but they're pretty to look at!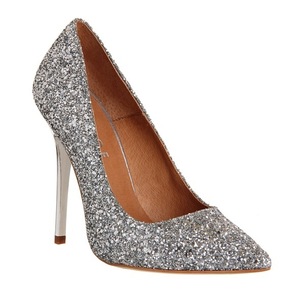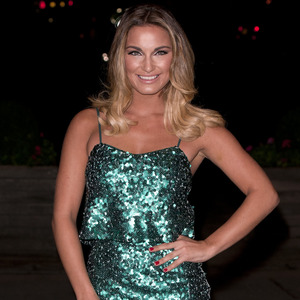 Mulled wine and festive booze
If we HAD to been invited to a Christmas party, we'd go for the mulled wine. Whether you like mulled wine or not, the smell is just oh-so-Christmassy and comforting. Mmm. And if you don't fancy warm wine, plenty of booze brands bring out festive offerings this time of year.
Food, food and lots more food!
Maybe it's because we're all covered up in chunky knits, but food is SO much harder to resist in winter, right?! From comfort food like pies and roasts to party nibbles and canapés, we start saying YES PLEASE to all of it! We also find ourselves consuming vast quantities of nuts... Is it just us, or is this the only time of the year you sit at home and use a nutcracker?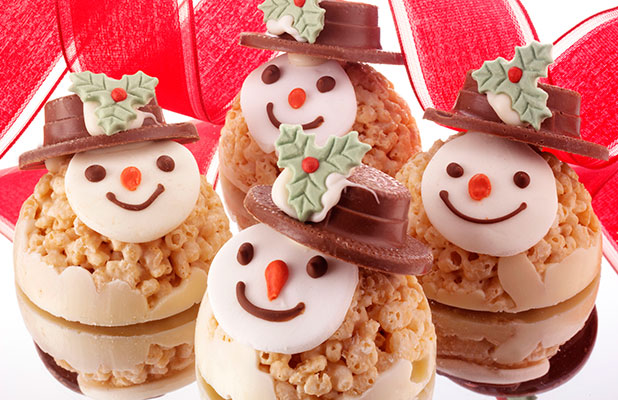 Pretty lights brighten up our shopping!
Not every woman loves shopping. Crowds, insane heat inside stores, having to take off a zillion layers of clothing to try something on, then pile it all back on again while getting hotter and hotter, make-up dripping off and hair all static. Ugh. That being said, we can tolerate it a lot more when the nice twinkly Christmas lights and Christmas songs begin blasting everywhere. We somehow never tire of Mariah's 'All I Want For Christmas'... Now, if only we could sing it like she does...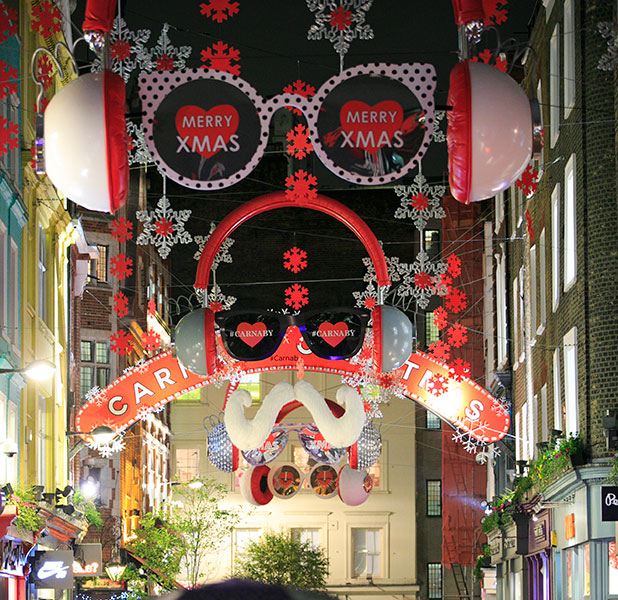 X Factor draws to an end
Speaking of singing, we always know Christmas is nearly upon us when the
X Factor
contestant pool begins to whittle down. Some may see this as a sad thing, others may rejoice. We will remain neutral.
The race for Christmas number one
Ah, that old battle to top the charts on Christmas day still rages on although (sadly?) it's been somewhat dominated by one certain TV show in recent years (see above.) Simon Cowell will be hoping one of his contestants can be crowned Christmas King or Queen but they'll face competition from a slew of other contenders. Maybe even ex-
X Factor
ones as it emerged today former contestant Wagner is hoping to score big with his new track. Really.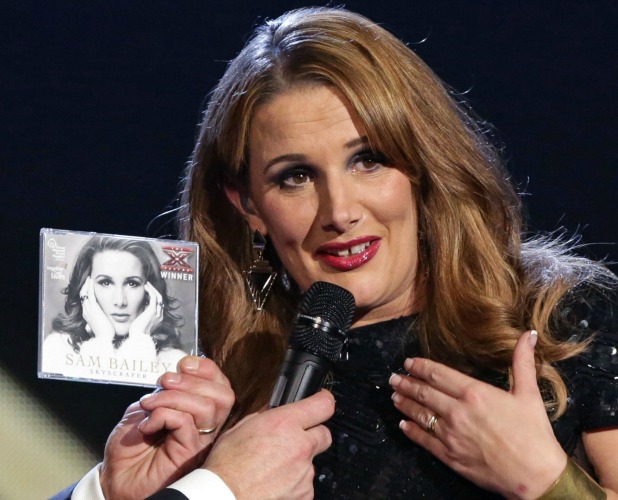 Jingle all the way!
We know we can watch
Home Alone
and
Jingle All The Way
whenever we want, but there's no better time than Christmas. When you start seeing the adverts for
Elf
on TV, you know Christmas is here!
Miracle on 34th Street
,
The Holiday
,
Love Actually
... we watch them all and love every second. Our favourite is definitely
Home Alone
and
Home Alone: Part Two
though. We defy you NOT to cry when Kevin is reunited with his mum under the Rockefeller Centre Christmas Tree...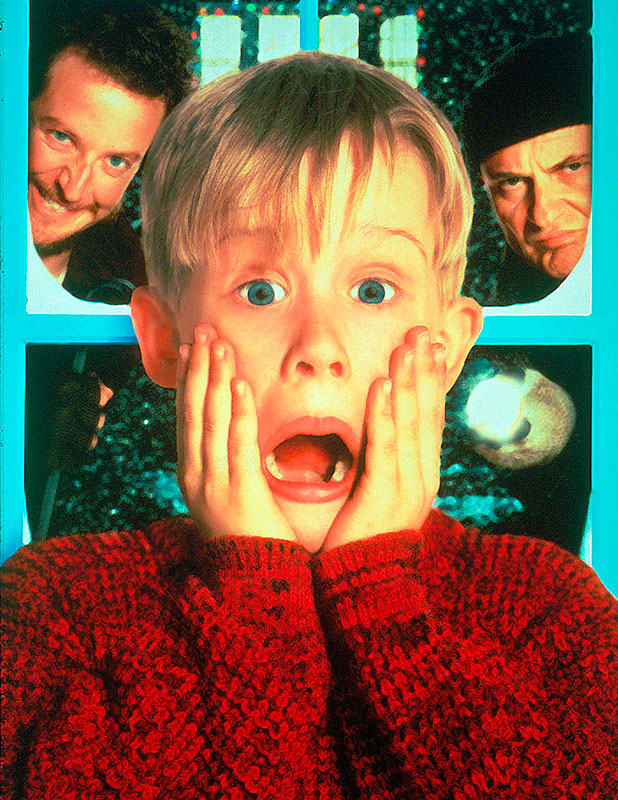 And finally, we become, um, somewhat lax with the grooming
Okay, maybe not everyone does, but we have definitely been guilty at times of forgoing the whole waxing/shaving/fake tanning routine in winter. Let's face it, when you hop out of bed in the morning and jump in the shower it's usually freezing. You just want to get out quickly and wrap yourself in a warm towel. Besides, our legs are covered in thick tights or trousers. No one is going to see them, right?! And who wants to fake tan in the evenings when it's super cold?