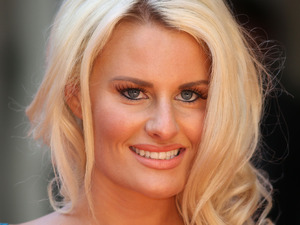 The Only Way Is Essex's Danielle Armstrong exclusively shares her views on the latest episode of I'm A Celebrity...Get Me Out Of Here! - and on her TOWIE co-star Gemma Collins!
Morning, Day Two
It's morning at slammer camp and what better way to start the day than by discussing Gemma's bowel movements! Sod eating your porridge over that convo!
On to poor Craig. He had to listen to typical "girl-talk" of bronzer, tampons and men! And then watch as Nadia hand-crafted a bikini out of things she'd found in the jungle.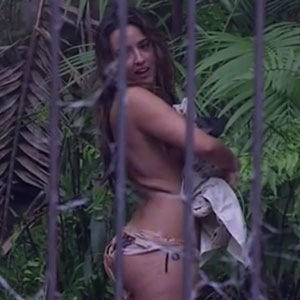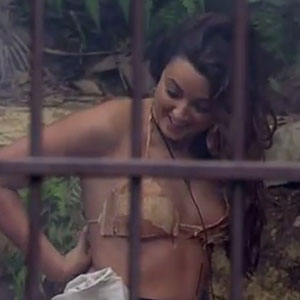 Jimmy's Tunnel of Terror!!!
I think the snakes were confused being called "Easy Son" by Jimmy... Maybe the Aussie snakes don't get our Cockney slang! Watching Jimmy push his way through the black rubber opening, I couldn't help but think of the famous scene with Jim Carrey being pushed out of the hippo in
Ace Ventura
!
It was pure entertainment, and he got a credible four stars...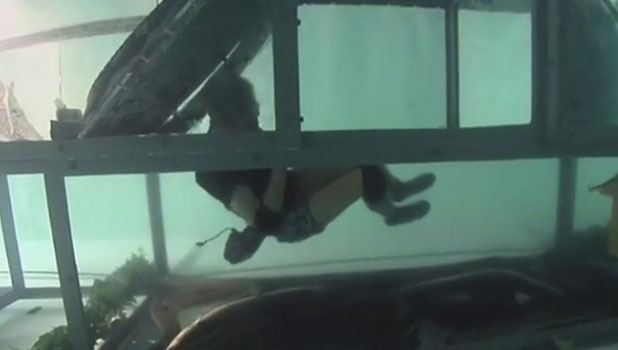 Then, like Foggy, he had a moral dilemma: either take meals back to camp for the others to eat or rescue a celeb trapped in the slammer?? He showed his softer side by saving a celeb from the jungle jail!
I agreed with Jimmy's decision, as did most of the camp but it was hilarious to see the faces of the two older celebs, Foggy and Michael, when they got told. Hmm.. I think those two may be looking after number one and I think that might cause a few problems later on!
Vicki Rescued!
Vicki was the lucky star rescued from the slammer, although she didn't seem too thrilled to leave as it took her as long as it would take an Essex girl to get ready for a night out!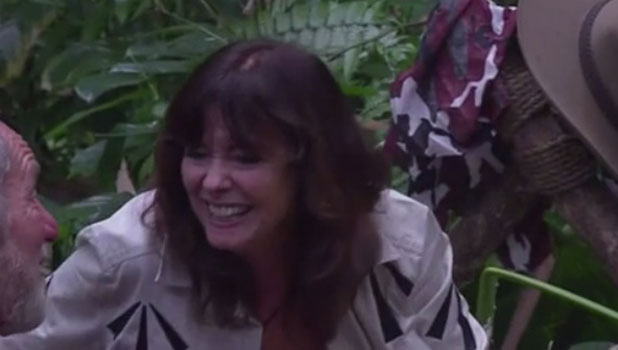 Kendra seemed to have a little jell moment about how she won't be happy if Nadia walks in with a skimpy bikini. Sorry Kendra, you're in the jungle because you're famous for wearing only a bikini and bunny ears, huni! Kendra talked a bit about life with ex-boyfriend Hugh Hefner and living in the Playboy Mansion! Regardless of around the clock service and crazy LA house parties, I still couldn't be bezzas with an 86-year-old man.
It was frustrating watching Gemma attempt the knitting task. I couldn't help but think of the cartoon character Angelica from
Rug Rats
with those pigtails. If only Gemma had the same passion Angelica had for cookies she may have won the task!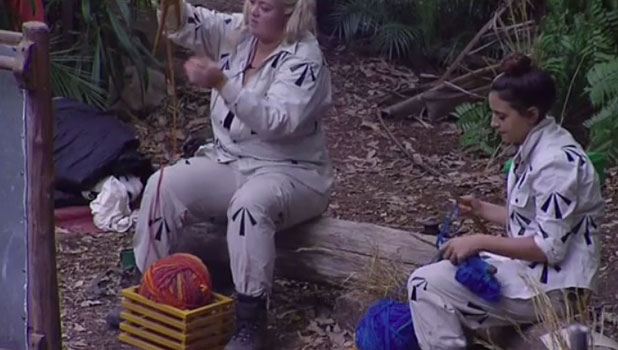 So Gemma's mood swings have been hilarious to watch from 'dying of hunger' to being super excited about the potential results of her starvation (i.e. weight loss). I loved her comparison with herself and prisoners, and how even murderers are getting at least three meals a day. At least Craig managed to give her a quick reality check!
So, Gemma has now decided to forget her about her hunger and is feeling guilty about all the starvation in the world. Bet Bob Geldof's gutted, he could have used her on the new Band Aid single lol!
Finally, we learned that Tinchy is up for the next Bushtucker Trial. I'm not sure why he got picked really, as I thought Jimmy was sure to get selected again as he was a such a laugh doing the Tunnel, But anyway, good luck Tinchy and yeah, "It's for real!!"
I'm A Celebrity... Get Me Out Of Here 2014. Who is your favourite so far?
Carl 'Foggy' Fogarty
7.12%
I'm A Celebrity: The 2014 lineup
Copyright: ITV