The Apprentice's Felipe Alviar-Baquero has a near miss with an actor while directing a TV commercial for his team.
This week, the candidates will be flown to New York and expected to come up with a slick advertising campaign for a new soft drink.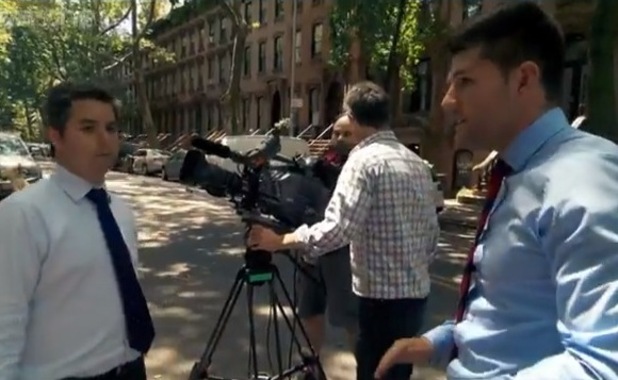 Project manager Mark Wright has left Felipe be in charge of directing the commercial, however it appears he might be taking the role a little
too
seriously.
The Colombian-born businessman grows increasingly flustered as the actor they have hired fails to catch their bottle of drink when thrown to him.
However, in an amusing preview clip, Felipe himself then shows his not-so-good sports skills by throwing a basketball at the actor - and hitting him on the head!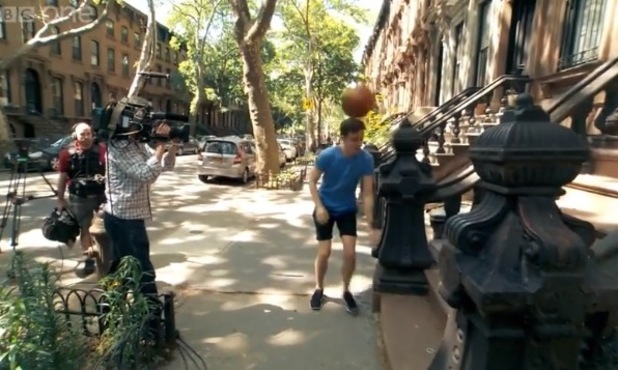 Australian Mark tells the camera: "Filipe is a bit overworked, overwhelmed by the whole situation.
"I've had to pull him in three times already and say, 'Take a deep breath, pull it back a gear or I'm going to have to take the responsibility of director away from you'."
The TV commercial task is always a favourite among viewers and this is a double whammy, as it also includes a trip abroad.
We can't wait!
The Apprentice, 9pm, BBC One, Wednesday 17 November
Watch the full clip here: