If you're looking for a fun Christmas escape or a quick New Year getaway, then France could be the ideal location for you.
Check out
Reveal
's idea of a perfect European break...
Where to visit?
Marne-la-Vallée is a beautiful modern town near Paris full of all you could want for a fun-filled yet relaxing French countryside break. Perfect for a family visit to Disneyland Paris, a weekend of shopping at Val d'Europe, a visit to see the monuments of Paris or a business trip, Marne-la-Vallée pretty much has it all. As a major urban built-up area, the town offers remarkable transport connections and is located just 12 km east of Paris. It is also located at equal distance from both airports in the region, taking no longer than 10 minutes to reach Roissy Charles-de-Gaulle by France's high-speed rail service, and about 40 minutes to get to Orly by shuttle bus.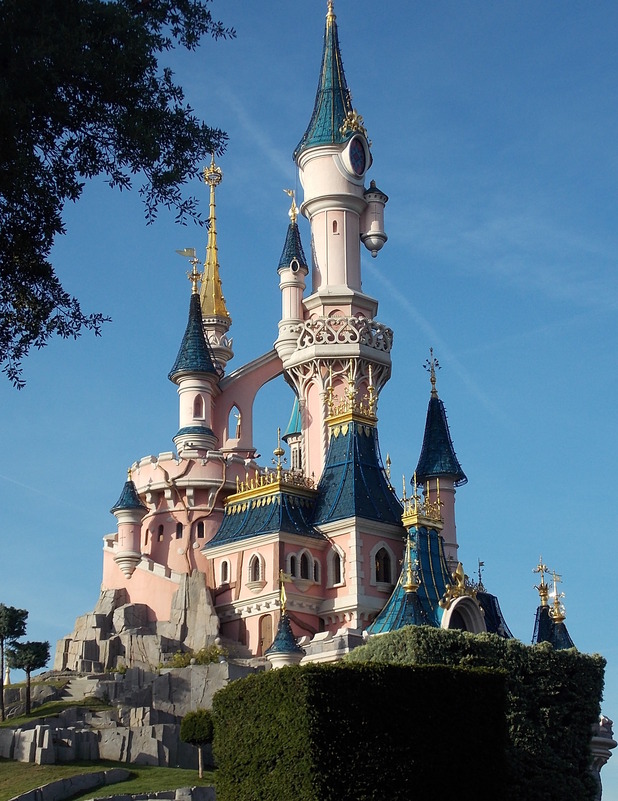 Where to stay?
We checked into the 4-star
Magic Circus Hotel
, which boasts 396 rooms and suites situated around two beautiful courtyards and a small lake. The interior immediately captivated us upon arrival – clowns, acrobats, horse sculptures, circus-themed illustrations, enchanting paintings and a carousel for children - all with a bright red and gold colour theme.
Our room overlooked the wonderful landscaped courtyard, making it a rather picturesque trip. We stayed in a family room – spacious and accommodating – which is perfect for families or groups. And we were spoilt for choice with a comfy double bed and two cosy bunk beds, which were draped by a rather magical circus-designed curtain.
The friendly staff were always on hand to help us out with any queries and tell us about the must-have places to visit in the area, but if you don't want to travel far, there is plenty available at the hotel.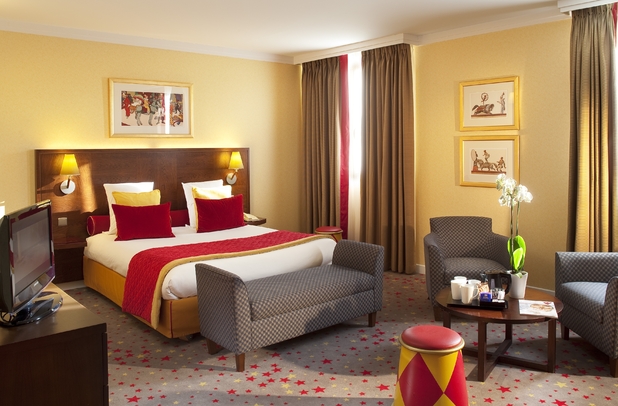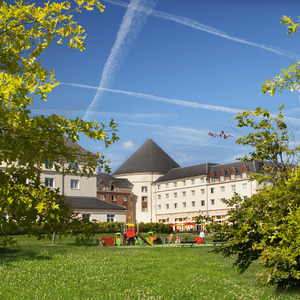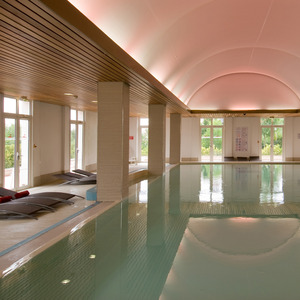 While there's plenty to keep children occupied (heated indoor pool, play corner and the Disney shop), recreational fun is also guaranteed for adults. We checked out the fitness centre and we were spoilt for choice with the beauty treatments on offer, including massages, body and facial skin cares and a fish pedicure. We particularly loved going for a dip in the heated indoor pool, which was a perfect way to unwind.
While eating out is always an option, we were more than happy to sample the traditional and seasonal European cuisine offered by Magic Circus' elegant L'Etoile restaurant. At breakfast you can enjoy everything from cereals, to scrambled egg and toast, or a fruit salad. For dinner, expect to eat your heart out with its buffet. From prawn and green asparagus risotto, to gourmet style Ratatouille, and creamy carrot veloute with Amaretto, we were blown away by the delicious selection on offer. There are also plenty of European favourites on the menu, such as chicken breast, grilled salmon and a variety of burgers and pizzas.
What to do?
Visit
Disneyland Paris
, of course!
Magic Circus is literally on the doorstep of the Disney theme parks, with a free bus service provided by the hotel taking just eight minutes. Disneyland Paris really is a unique experience of fantasy and dreams, but before we went on an adventure, we grabbed a spot of lunch at
Earl of Sandwich in Disney village.
With a wide range of delicious-tasting hot sandwiches, wraps and salads on offer, we just couldn't decide what to eat, but we finally settled with the Chipotle Chicken Avocado hot sandwich - and it was seriously yummy! We tucked into our grilled chicken, bacon, cheddar, avocado, lettuce & chipotle sauce sandwich on the terrace with a panoramic view of the lake, and it was bliss! Disneyland is packed full of restaurants and fast-food outlets from McDonald's to the themed Buzz Lightyear's Pizza Planet restaurant, so you'll definitely never go hungry after coming off a ride!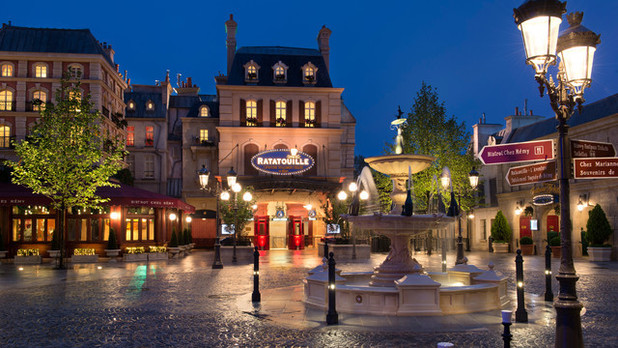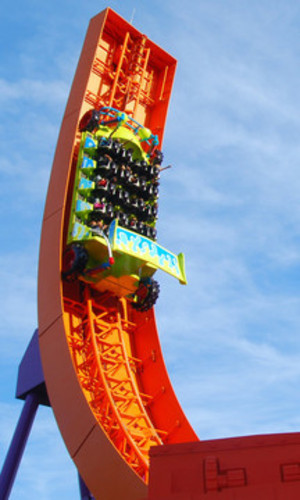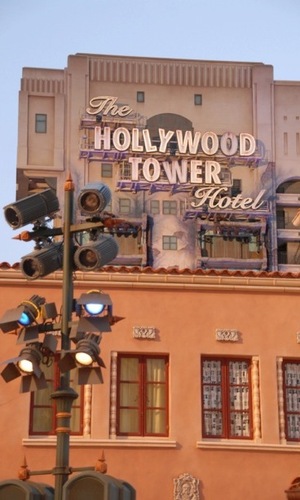 In fact, there's so much to do at Disneyland Paris that you'll literally be spoilt for choice. You can discover the secrets behind the most magical scenes of Disney film and television at Walt Disney Studios Park, while Disneyland Park offers five incredible lands filled with classic attractions, shows and street parades.
Upon arrival, we couldn't wait to try out the new attraction, Ratatouille: The Adventure, so it was our very first stop once we entered the magical gates of the Walt Disney Studios Park. As fans of 2007's Disney Pixar film
Ratatouille
, we were pretty excited to experience this new 4D attraction, which opened in July this year. This new adventure is full of twists and turns and we soon found ourselves boarding ratmobiles for a fast-paced culinary adventure through the sights, sounds and smells of Gusteau's famous restaurant. We were led hot on the heels of Remy as he ducked, dived and dodged Chef Skinner, so we experienced Remy's journey in dramatic fashion!
Upon our exit, we were fascinated by the Bistrot Chez Remy restaurant – and it's not just any restaurant. It's a themed table service dining experience where we were given a rats' eye view and immersed in an oversized world where jam jar lids serve as table tops and champagne corks are turned into chairs. And of course, ratatouille was most definitely on the menu.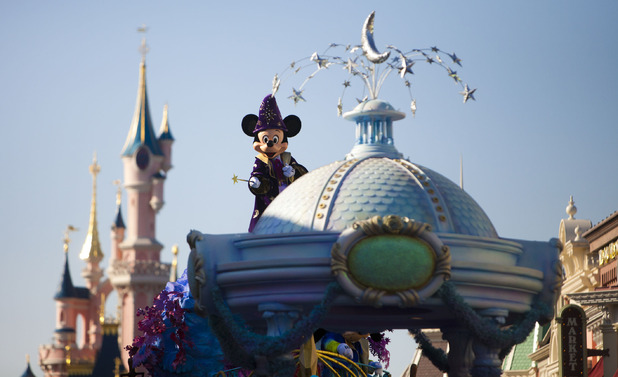 Another favourite attraction was RC Racer in Toy Story Playland, which is of course inspired by Disney Pixar film
Toy Story
. If high-flying rides are for you, then you'll certainly enjoy this as we buckled up in Andy's huge remote controlled car and sat back (while screaming ever so slightly) as Buzz and Woody ramped up the speed. We were launched on a thrilling ride of steep ups and downs on a 25-metre high half-pipe coaster. It felt like it was over in a flash but it just made us want to go on it again and again and again.
One of the scarier attractions was the Twilight Zone Tower of Terror. We faced our fears and plunged 13 unlucky floors into the Twilight Zone of the haunted Hollywood Tower Hotel. After entering a rickety lift, we were strapped in tight and led on one hell of a journey. Set on a stormy night, we were transported up and down the elevator in darkness with the mere flicker of a light bulb and flash of lighting. The elevator came to a halt, leaving us shrieking in terror as we gazed through a missing wall 13 stories high, which revealed the hotel grounds. We were kept on our toes, quite literally, as the elevator free-falls down an abandoned shaft before coming to a halt and unexpectedly changing direction, launching back up the hotel. It was terrifying yet electrifying and by far our favourite ride, but it's definitely not for the faint-hearted.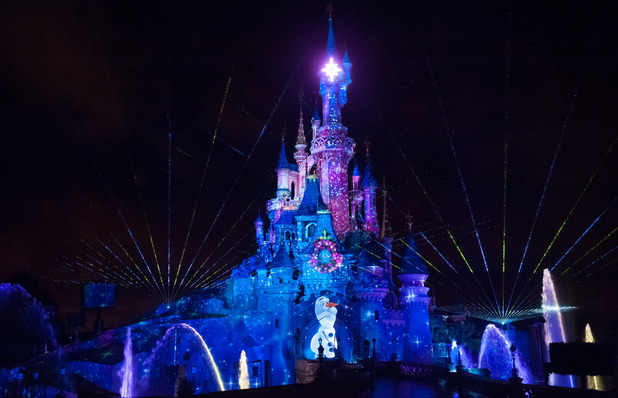 Crossing over to Disneyland Park, we were in our element as we watched famous Disney characters come to life in a street parade. We boarded a colourful teacup for a merry spin around on the Mad Hatter's Tea Cups ride, we blasted off into space on a mission to help Buzz defeat Zurg in fun intergalactic laser-shooting game Buzz Lightyear Laser Blast, and we went on a right pirate adventure (ahoy!) as we set sail through dingy alleyways of a battle-scarred fortress and explored Davy Jones' Locker at the Pirates of the Caribbean adventure land.
Our personal highlight was meeting Mickey Mouse, of course! We got to have some quality one-on-one time with Mickey, while grabbing a photo and having some magical fun. Another highlight was the truly breathtaking Disney Dreams night time show. The Sleeping Beauty Castle comes alive through the animation of timeless Disney characters, including Peter Pan, to bring guests an extraordinary display of light, colour and fireworks. It was truly magical!
What else to do?
There are plenty of other things to do in and around Marne-la-Vallée.
Craving a shopping experience?
La Vallée Village
offers fancy and luxurious shopping and it's just five minutes away from Magic Circus Hotel using a shuttle service. La Vallée Village is home to 1,000 outlet boutiques of the world's leading fashion and lifestyle brands. With pedestrianised streets, it's the perfect place for easy, stress-free shopping.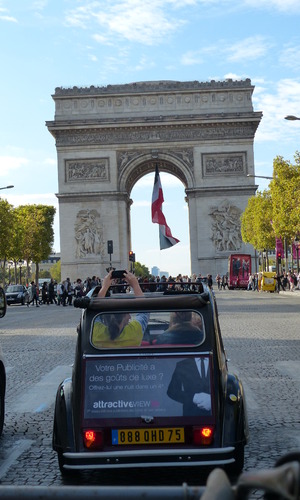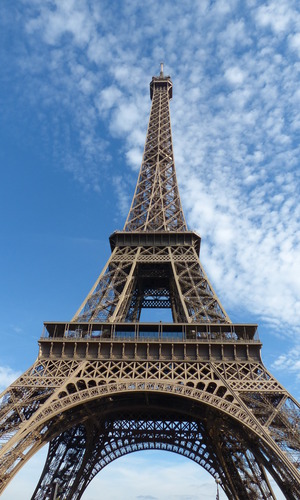 Touring Paris is a must: There's something quite magical about Paris, and the city of love, fashion and culture is just a stone's throw away. We had an intimate ride of the famous city with a
2CV tour
. Riding in the vintage Citroen cars with our very own personal chauffeur, we were able to take in the breathtaking sites of Paris, including the beautiful and iconic Champs-Elysées landmark.
Romantic dinner on a boat is another must: Boarding at the foot of the Musée d´Orsay, we enjoyed a lovely dinner cruise on the Seine river with
La Marina de Paris
, taking us on an unforgettable voyage through the city. We watched night fall on Paris' most beautiful sights, including the Statue of Liberty replica and the flashing lights of the Eiffel Tower, all while savouring a four-course starter, main course, a four-course dessert and a glass of wine. Yum!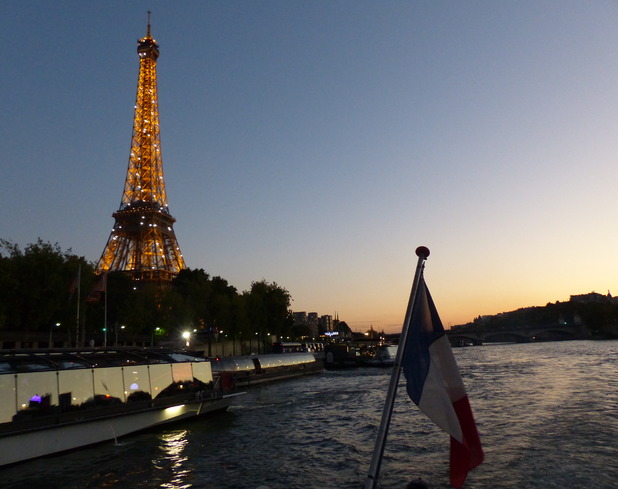 Visit the
Museum of the Great War
in Pays de Meaux: With its wealth of 50,000 objects and documents, this museum houses the largest collection of First World War memorabilia in Europe, and with as many as 90,000 viitors every year, it's a must-see experience. We were given an innovative insight to this period of history with the presentation of a remarkable collection like no other.
How to get there?
Getting to Marne-la-Vallée is really easy. We took the
Eurostar
from London St Pancras and arrived at Paris Gare Du Nord station in just over two hours. From there, we jumped on a free shuttle bus straight to Magic Circus Hotel. Alternatively, you can book a flight to Charles De Gaulle Airport, with major airlines and travel agents offering non-stop flights from 253 cities.
Magic Circus Hotel is managed by VI Hotels. To make a booking and check availability, please click here.
Reveal is now on Google Plus! Join us here for the latest pictures, fashion and celebrity news!