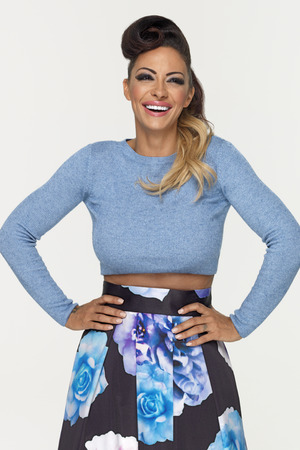 Jodie Marsh is back on our screens tonight for the second episode of her new documentary series, Jodie Marsh On...
Last week,
Jodie gave us a thorough insight into her documentary on plastic surgery
, and now she's moving onto a different topic entirely - mail order brides.
Jodie travels to Ukraine where she experiences the ever growing mail order bride business firsthand. She meets those who are turning to an international dating agency to find love and others who say the mail order bride system works. But will it teach Jodie any lessons about her own approach to finding love?
Ahead of tonight's show, Jodie chats exclusively to
Reveal
to give fans a taste of what to expect...
How did you find filming this topic on mail order brides?
To me, it's fascinating and I loved digging around. It's very gritty and real. As stuff starts happening, you literally see it as it happens. With
Jodie Marsh On... Plastic Surgery
, the contributors really make the show. But with
Jodie Marsh On... Mail Order Brides,
we're all over Ukraine following single men on the hunt for a wife, so it unfolds as it happens.
What were your findings?
Well it was a tough one because I think a lot of men are in denial. They say that they're not buying a wife and they would tell me that they're looking for love, and in one sense, they are. They're lonely and desperate and they can't seem to meet a woman in the normal way, but then again, I think there are some men who want a submissive wife and that's why they get mail order brides.
Do you follow the single men really closely on their path to love?
Yes, I actually went on a coach trip with around 25 guys who were all looking for a wife! We were literally driving around Ukraine on this journey and the story unfolds as we follow them on their search.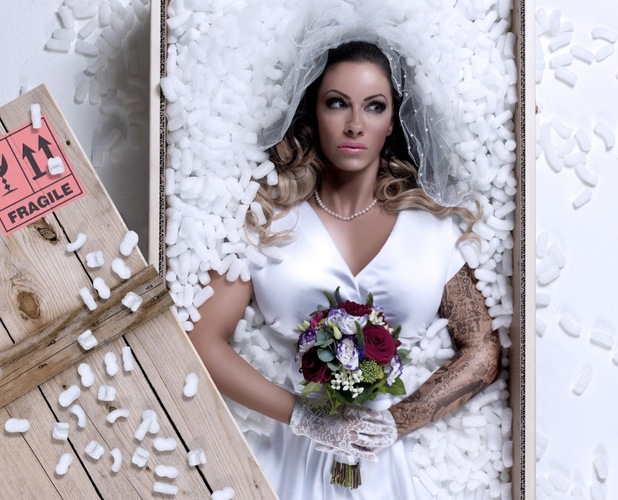 Can you tell us about a particular experience while filming?
There was this really awkward date when one guy took a Ukrainian girl bowling. All potential couples have translators on the date, so there's actually three people on the date. The Ukrainian girl wasn't speaking and it was so awkward. Even the translator was telling her that she has to say something. I can't believe this girl was thinking of marrying this guy and she hadn't even talked to him! I was sitting in the middle thinking, 'Oh my god'!
Did you learn anything from filming this documentary?
I think my pre-conceived idea was that the men getting involved in this agency just wanted woman that they could control, but on the other side of it, you do feel sorry for them. I think they feel like it's their last resort and it's the only thing they can do.
Jodie Marsh On... Mail Order Brides airs tonight (Tuesday 21 October) at 10pm on TLC.
Check back on Reveal.co.uk next week, when Jodie tells us about her experiences filming, Jodie Marsh On... Lying Cheating Men,.