The Apprentice candidate Scott McCulloch reckons Lord Alan Sugar has never met anyone quite like him.
The 24-year-old from East Kilbride, Scotland will be hoping to impress Lord Sugar and win that £250,000 investment on the new series of the BBC One business show.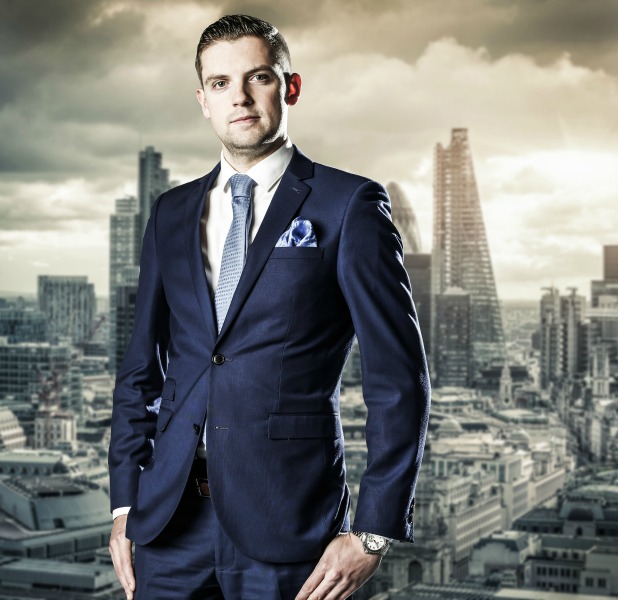 Confident Scott - who is responsible for global strategic partnerships in the clinical development field - says Lord Sugar won't have met anyone like him because of his age, his experience, what he's done and where he will go - which is straight to the top.
He describes himself as "determined, trustworthy and hungry to succeed" and says his gameplan is to keep his friends close but his enemies closer.
Scott thinks he's a mixture of Gandhi - "who was a great man and a powerful leader" - and a bit of the Wolf of Wall Street. He admits to being a know-it-all and says if he doesn't know something right now, he will know it by tomorrow.
He says: "From the minute I wake up to the minute I go to sleep, making money and conducting business is on my mind."
The Apprentice, 9pm, BBC1, Tuesday 14 October.
Meet the other
Apprentice
candidates:
Copyright: BBC Boundless/Jim Marks Photography