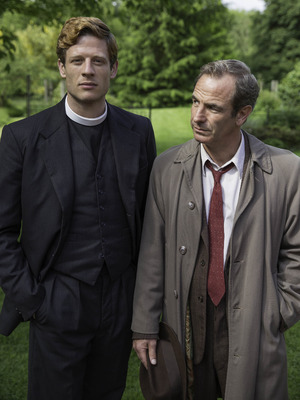 New six-part drama Grantchester, starring James Norton and Robson Green, starts with a suspected murder tonight.
Local vicar Sidney Chambers arrives just in time to minister the funeral of a local solicitor. The death was recorded as suicide, but glamorous Pamela Morton soon tells the vicar she was having an affair with the victim and she suspects it was murder.
With Pamela unable to go to the police, she asks Sidney to investigate, which doesn't go down too well with grumpy local DI Geordie Keating. But Sidney won't be shaken off and insists he's going to continue his enquiries.
Can the pair work together and prove the solicitor was killed, and find out who the murderer is before they strike again?
Grantchester, ITV, 9pm