EastEnders, Emmerdale, Hollyoaks: we take a look at tonight's top soap stories…
EastEnders, BBC1, 7.30pm
Tensions are running high and it isn't long before Shirley, Sharon and Phil come face-to-face after Shirley's confession at the wedding reception that she slept with Phil.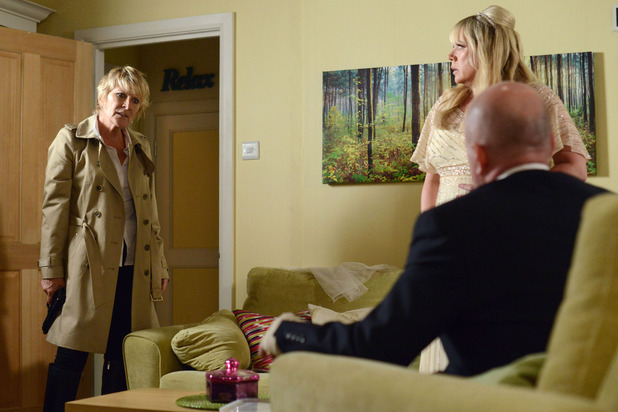 As accusations are thrown around, things get tense and when Shirley brings the gun into the mix, things take a terrifying turn. When a gun shot rings out around the Square - who's been shot? And who pulled the trigger?
Emmerdale, ITV, 7pm & 8pm
After her funny turn, the doctor books Lisa into a clinic, but she refuses to keep the appointment because it clashes with Belle's home visit. Then she's forced to go to work in the middle of the visit, and when she's caught sneaking back home to see her daughter, Jai sacks her.
He orders her out of the factory, but as she leaves she collapses outside and it's only when Kerry finds her that help is called.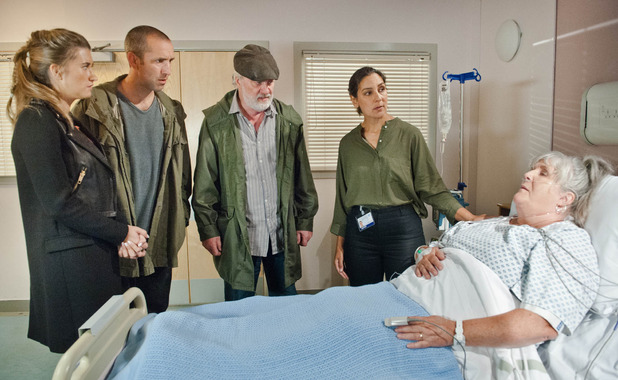 Lisa is rushed to hospital and Zak rushes to be by her side. Blaming Jai for the stress he's caused, Zak is terrified Lisa won't pull through. Is she going to be okay?
Hollyoaks, C4, 6.30pm
Diane is in hospital with concussion after her attack at The Hutch, but she's still determined to give evidence in Finn's trial.
As she leaves the hospital, she and Tony bump into Nana McQueen who begs her to believe John Paul is innocent and didn't groom Finn or sexually abuse him.
With the guilt of her false alibi weighing heavily on her mind, Diane takes the stand, but will she finally tell the truth?