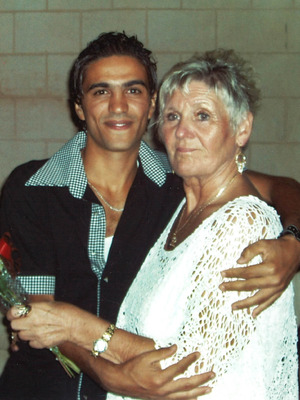 I Married The Waiter: Love In The Sun is the story of several British women who fell in love with local men they met on sunshine holidays.
Anne, Dawn and Jean all fell in love at different times with Greek men on the island of Symi. Maddison, Fleur and Ruth all fell for Turkish guys, and Dorothy, at the afe of 70, married a 21-year old Tunisian man.
Some of the love stories have a happy ending – Fleur and her husband Ferit are expecting their first baby, and Dawn and her hubby Panormitis live with his family in Greece and are still very much in love.
But for Dorothy, when her husband Rafaa, was refused entry to the UK, their marriage ended, leaving her heartbroken. And Anne and her husband George also grew apart.
Some of the stories are heartwarming, some heartbreaking, but all completely fascinating tales of love against all odds.
I Married The Waiter: Love In The Sun, ITV, 9pm