EastEnders, Corrie, Emmerdale, Hollyoaks: we take a look at tonight's top soap stories…
EastEnders, BBC1, 8pm
Seeing no other way out of their financial situation, Alfie decides to go ahead with his plan to set fire to the house and claim on the insurance.
He encourages Kat, Stacey and Mo to go to Sharon's hen do and gets the children out of the house too. He's about to start the fire when Mick arrives and he's forced to stop his plan.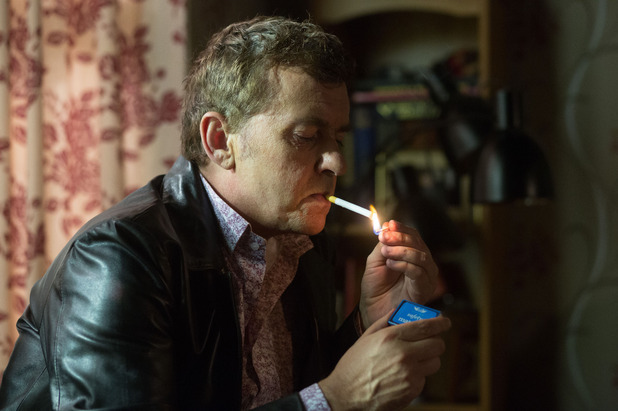 Mick persuades him to go to Billy's get together to plan Phil's stag, but when Alfie's pride suffers another blow, he leaves and decides he has to start the fire. Lighting a cigarette, he throws it into the bin…
Coronation Street, ITV, 7.30pm & 8.30pm
As Jason begs Tyrone and Fiz to resolve their situation without lawyers, Todd's interference doesn't help matters and only angers everyone further.
Desperate to make amends with his family, Todd sneaks into the garage, and when Tyrone later finds the place unlocked, with a car with all its doors open and lights flashing, it's clear Todd's responsible.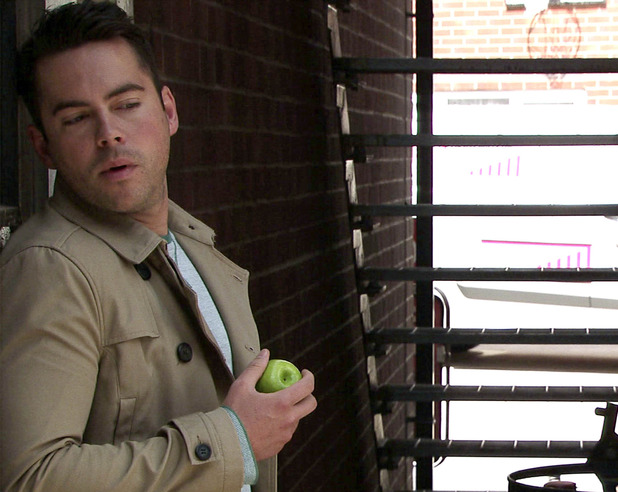 Todd immediately points the finger at Tony, but when Ty confronts Tone, the net starts to tighten on Todd. Will his family ever forgive him?
Emmerdale, ITV, 7pm
Megan and Jai are desperate to expose Charity by getting her bank statements to prove Charity had an abortion. Jai manages to hack into her account, leaving Megan on the verge of victory.
Despite it meaning she's breaking her restraining order, Megan storms over to Home Farm to present the evidence to Declan, and Charity panics as her web of lies closes in.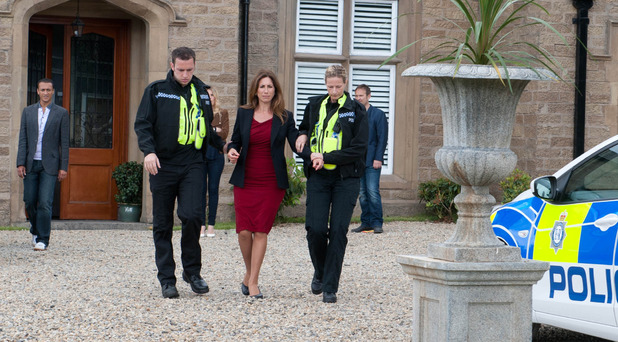 Declan tells Megan he already knows Debbie had the abortion, and then the police arrive and arrest Megan. As she's led away, Ms Macey insists she's going to kill Charity for this…
Hollyoaks, C4, 6.30pm
John Paul is shocked to see Myra, but doesn't tell his mum about his rape and the upcoming trial.
As Myra sets about trying to persuade Carmel to move back to the McQueens' with Kathleen-Angel and leave Sony behind, Carmel insists she's only returning to collect her stuff.
But as she's leaving she wishes JP good luck with the trial, and Myra realises more has been going on since she's been away than she knows.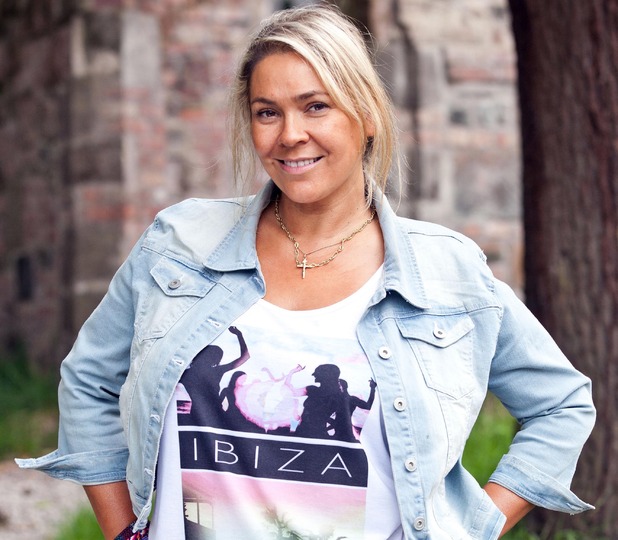 Reveal is now on Google Plus! Join us here for the latest pictures, fashion and celebrity news!