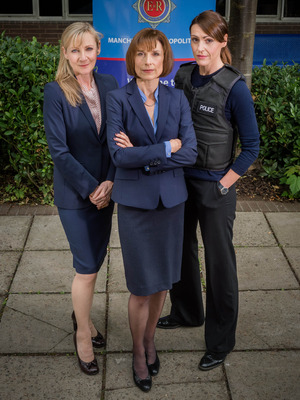 Suranne Jones and Lesley Sharp return to their roles as crime-fighters Rachel Scott and Janet Bailey tonight for a new series of Scott & Bailey.
After their conflict last series, Rachel and Janet are determined to move forward with focus and honesty. Rachel wants to give her career her best shot and Janet resolves to give herself the opportunities she deserves.
But this new outlook sees them both in front of the promotion board applying for the position of Sergeant! When each of them passes with flying colours, it's up to DCI Gill Murray to choose which one stays at Syndicate 9.
As well as this, the ladies are looking into the kidnap and murder of a vulnerable young adult, Robin McKendrick, and the case takes a different turn when the body dragged from a flooded quarry actually belongs to a woman.
Scott & Bailey, ITV, 9pm