Lacey Turner made a return to EastEnders this week, however she's been playing a very different character to Stacey Branning in this sneak peek picture.
It was recently revealed that
Lacey is reprising her role as Molly Dawes in BBC drama Our Girl
and she has been captured preparing to shoot a scene in her army gear.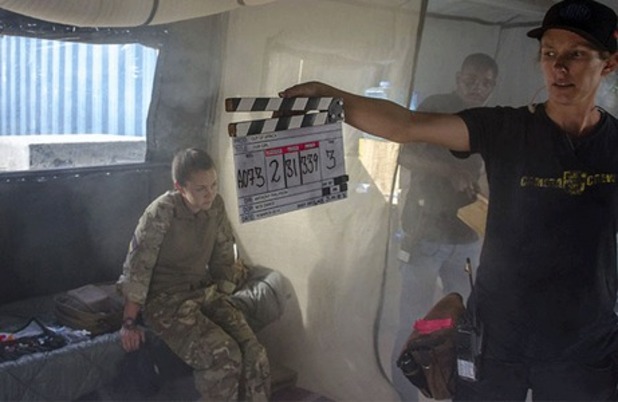 Our Girl
first hit our screens last year and followed the story of 18-year-old Molly, who decided to turn her back on her troubled life in east London and sign up to the British Army.
This new picture, shared on BBC One's Twitter page today (4 September), shows Lacey sat on a dusty bed in war-torn Afghanistan. The caption reads: "Lacey Turner prepares to film a scene as soldier Molly Dawes on the set of our upcoming five-part drama #OurGirl."
In July, the
Our Girl series two trailer was released and it showed Molly working alongside her fellow soldiers as a medic
on the front line.
The new series will have five episodes and it appears Molly has a new love interest, having previously dated an Albanian boy back in London.
There is
still
no confirmed return date, but hopefully we haven't got much longer to wait!
Watch the Our Girl trailer here: