Summer, for many, is all about exotic locations, sunbathing on a beach, dips in the pool, icy cocktails and, of course, as many romantic, fun, engrossing books we can bring!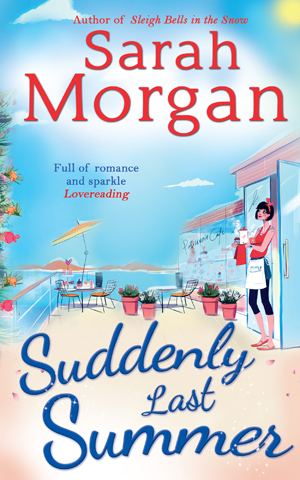 We've all had that moment of standing in the bookshop at the airport browsing the shelves for something that screams: 'I'm your perfect holiday read.' Not found yours yet? Then let us introduce you to the fabulous new book by author
Sarah Morgan
,
Suddenly Last Summer
, a delectably romantic summer read.
French chef Elise is happily settled in the amazingly-named Snow Crystal resort in Vermont when, wham, suddenly a one night stand from her past strolls back into town looking hotter than ever. Of course. That's always the way with an ex-lover, right?!
Sean O'Neil is a gorgeous, successful, talented surgeon (form a queue, ladies!) but he's not great at commitment and struggling with guilt after choosing to leave his tiny hometown for the bright lights of the city and a big career.
What will happen when Elise and Sean reunite? Well, that's what makes this a perfect beach read!
"If you're in the airport because you're travelling on holiday,
Suddenly Last Summer
will put you in the holiday mood," promises Sarah.
"Instead of focusing on a crowded airport lounge and flight delays, spend a few hours by the lake at Snow Crystal with characters whose company you know you'd enjoy in real life. Bask in the sunshine, breathe in the scent of the lake and forest and savor Elise's delicious food on the deck of the Boathouse Café. You'll arrive at your destination relaxed and ready to chill out with a cold drink. If you're travelling on business, then
Suddenly Last Summer
will give you the holiday you're not getting, wish you were and undoubtedly deserve."
Suddenly Last Summer
is the second of Sarah's books to be set in the idyllic Snow Crystal resort (sorry, guys, it doesn't exist in real life!), following
Sleigh Bells In The Snow
. It's the second book in the O'Neil brothers trilogy.
This time around, it's all about Sean... "He is focused, single minded and dedicated to his career as a surgeon. He's good at what he does and he wants to do the best for his patients. If I needed an orthopaedic surgeon, I'd pick him!" explains Sarah. "Of course the qualities that make him your ideal choice of doctor, make him less than an ideal choice of life partner.
"The chances are you're going to be scraping plenty of dinners in the bin, but he's also fun to be with, entertaining, sophisticated, capable and he can cook!"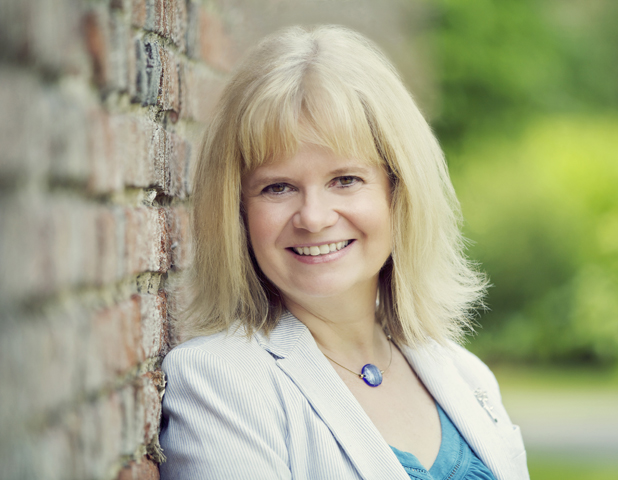 Scraping dinners into the bin? We don't think fiery chef Elise would appreciate that! We love a good, feisty female character here at
Reveal
, and Elise is certainly that (which is not surprising given Sarah cites
Pride & Prejudice
's Elizabeth Bennett among her favourite fictional heroines).
Elise is passionate, fiery, and strong - traits that have originated from events in her past.
"She's made mistakes and learned to take care of herself," says Sarah. "On the surface she's tough and self-reliant but inside she's extremely vulnerable and she's learned to protect herself from hurt. She's loyal and a wonderful friend with a great sense of humour, and obviously she's a genius in the kitchen. She could cook for me anytime!"
And us! (We'll warn you: when you read this book you'll probably get
very
hungry...)
"I always enjoy writing about characters who have past history," Sarah tells us. "In Sean and Élise's case it was brief but intense and it left a lasting impact on both of them. I wanted to explore how two guarded, very independent people manage to lower their barriers enough to embark on a relationship.
"I liked the idea that these two were happy to explore the powerful physical connection, but shied away from the intimacy that came with a proper relationship. The physical side was easy for them, the rest is harder. Thrown together, they start to learn about each other and the more they learn, the deeper they fall."
Sex, romance, conflicting feelings. A perfect beach read, right?!
So, how and where does Sarah think her books should be read? "My books should be read for pleasure. I want readers to feel absorbed, comforted, amused, moved, inspired and most importantly entertained.
"I want reading to feel like an afternoon spent with friends or a few hours at a spa. Ultimately I'm aiming to give a reader an uplifting read, so I want them to pick a time and a place that works for them."
For many of us this summer that will be the beach or poolside. A book is definitely one of our beach bag essentials. What about Sarah? "I'd bring a book - but not my own unless I was doing a final read before sending to my editor - some sunscreen, water, my iPhone and my family because I love them, but also because they're useful if I need my supplies of cold drinks and chocolate replenished!"
After our own hearts there!
It doesn't seem like Sarah will be getting too much relaxation time soon, though, as she's already busy on new projects, including a third book in the O'Neil brothers saga, due for later this year, focusing on Tyler O'Neil.
"The final book in the series,
Maybe This Christmas
, will be out in October. Right from the start of this series I was excited about writing Tyler's story, probably because he's the bad boy of the three brothers and we all love a reformed bad boy. Since the injury that ended his career as a medal winning downhill skier, Tyler has been helping with the family business.
"He's also a single father, raising his teenage daughter, Jess, a situation that brings its own challenges for a man used to putting himself first. He's had plenty of relationships but only one friendship, and that's with Brenna who he has known since childhood.
"Brenna's feelings go way beyond friendship but she doesn't think Tyler sees her that way. Tyler's story is a romance, but it also explores love in its widest sense and what it means to be a father, a brother, a lover and a friend.
"This is the last book in the series for now, but there is at least one other character whose story I'd like to explore so I'm not saying it's the last book forever. For me, Snow Crystal has been a magical place and I'd love to set more stories there in the future."
Sarah's also working on the second book in a new series, to be published next year, called
Puffin Island
.
"It's set on a fictitious island in Maine and it's about three friends, Emily, Brittany and Skylar who always help each other in times of trouble. Readers who have read my Snow Crystal series will know that as well as my addiction to romance, I love writing about friendship."
Each character will have their own story, starting with Emily's story in
First Time In Forever
, due for release in the UK in March 2014. Then we'll hear Brittany's story,
Some Kind Of Wonderful
, next summer, followed by Skylar's turn next Christmas, although her book has yet to be named.
Phew! Busy!
Suddenly Last Summer is available now
Reveal is now on Google Plus! Join us here for the latest pictures, fashion and celebrity news!