EastEnders, Corrie, Emmerdale, Hollyoaks: we take a look at tonight's top soap stories…
EastEnders, BBC1, 8pm
Alfie is concerned that Kat is taking on too much with newborn twins as well as Lily, so he decides to visit Stacey to persuade her to appeal.
Stace is confused by his visits and later requests Jean visit her, as she believes this is all her mum's doing and she's manipulating the situation in order to force Stacey to appeal her sentence.
As mother and daughter sit opposite each other, they reminisce about Stacey's emotional strength as a child and Jean asks Stacey to show the same strength for Lily now and face the appeal. Will Stace agree?
Coronation Street, ITV, 7.30pm & 8.30pm
Ken tries to prepare Peter for his plea hearing, but depressed Pete reckons there's no point and he might as well plead guilty. Ken leaves frustrated, but when Rob hears what's happened, he's secretly relieved.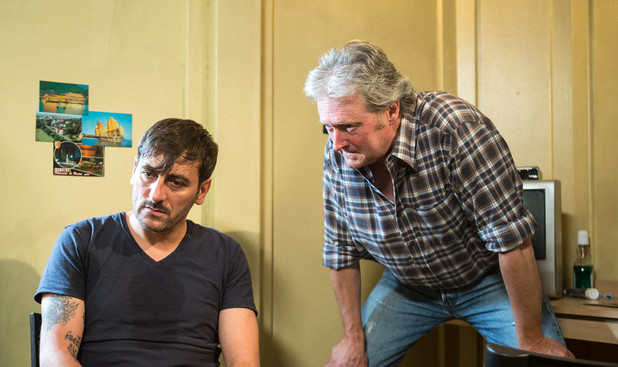 Hungover Peter goes to see Jim and begs him for more alcohol, and Jim gives him a talking to. He tells Peter if he loves Simon, he has to stand up and fight for his innocence.
As Peter arrives in court, he decides to plead not guilty, much to Ken's joy and Rob's dismay. Will Rob crack?
Emmerdale, ITV, 7.30pm
Rakesh is moving in with Priya and David is keen to help so he can get to know Rakesh better. Alicia is annoyed by David's eagerness, but he's insistent he needs to bond with the man who's going to be living with his child.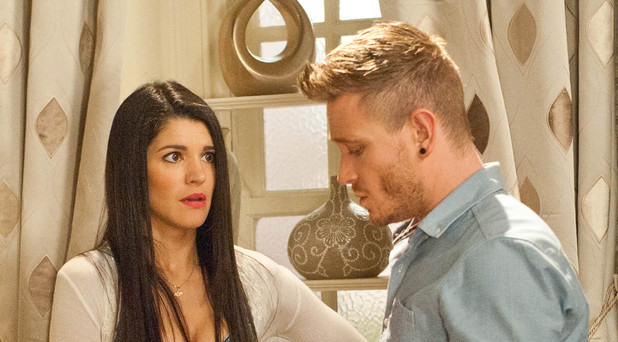 Meanwhile, Jai is non-committal when Rakesh asks him if he'll help with the move, and then does his best to irritate Rakesh when he does turn up and drops loads of his possessions on the floor. Will these two sort their differences?
Hollyoaks, C4, 6.30pm
Cindy is being forced to kidnap who she thinks is baby Katy from Tony's flat while Tony and Sinead are distracted by a moment of passion.
Tony realises the twins buggy is missing and runs out into the village to see Cindy rushing away with it. He shouts after her, just as a bus drives in her direction.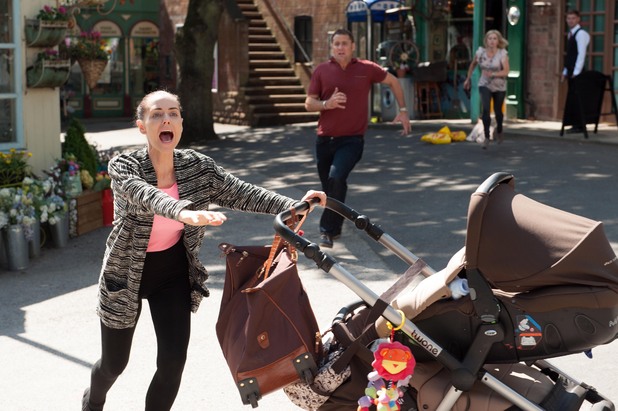 Tony pushes Cindy out of the way, but Cindy is devastated when she thinks the bus has hit imaginary Rhys. As Holly and Dirk arrive, they try to make Cindy see she's unwell, but she gets into the bus and drives away. Will Cindy be okay?
Reveal is now on Google Plus! Join us here for the latest pictures, fashion and celebrity news!