EastEnders, Emmerdale, Hollyoaks: we take a look at tonight's top soap stories…
EastEnders, BBC1, 7.30pm
Stacey is dismissive of Jean's request to use her bipolar as a way to get out of jail, leaving Jean upset. Jean later confesses to Kat she isn't coping with Lily, but Kat puts her mind at rest. Things take a dramatic turn, however, when Kat then finds Jean collapsed in the kitchen.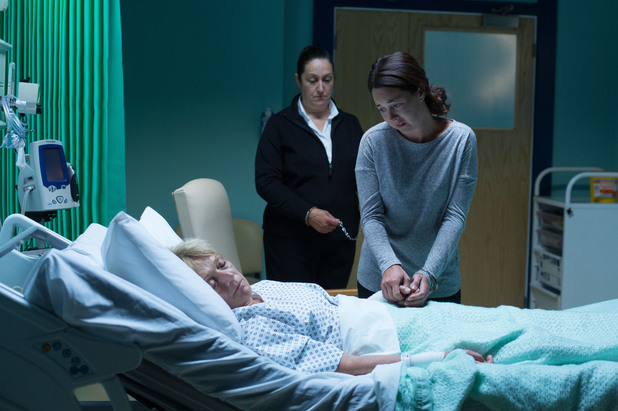 Stacey is escorted by a prison officer to the hospital to see her mum and it pricks her conscience to see Jean in such a state. She doesn't have much time to think things through though because Kat's waters suddenly break and she goes into labour.
Emmerdale, ITV, 7pm & 8pm
Moira is worried when Cain returns home extremely late, but she's determined to win him back so she pushes him onto the bed to try to rekindle their spark.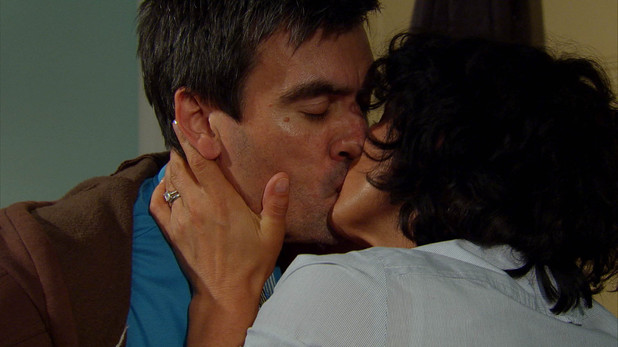 Her happiness is short-lived when he rushes out after the event, leaving her heartbroken and alone. When she later sees Charity and Cain talking intensely, furious Moira instantly assumes they're having an affair.
Moira confides in Zak that she thinks her and Cain are over, but when Cain hears what she's said he confronts her and they argue. Moira tells him if he can't forgive her then he should pack his bags. Can Cain forgive and forget?
Hollyoaks, C4, 6.30pm
Ste lies unconscious in his hospital bed following his overdose, hooked up to all sorts of drips and wires, while Leela and John Paul wait for him to wake up.
As Leela talks to her brother and begs him to pull through, John Paul can't handle it, and leaves. Will Ste be okay?