Geordie Shore returned to our screens last week without Vicky Pattison, but now the original Geordie lass is back and retaking her place as queen of the house.
Last week,
viewers saw our Geordies return to the house with a bang
. Holly Hagan found herself in the middle of a tug-of-war between new boy Aaron Chalmers and Scott Timlin and Gary Beadle and Marnie Simpson wasted no time getting down and dirty under the duvet...
But now back to continue her reign, queen Vicky returns and we bet with plenty to say about what's been going on!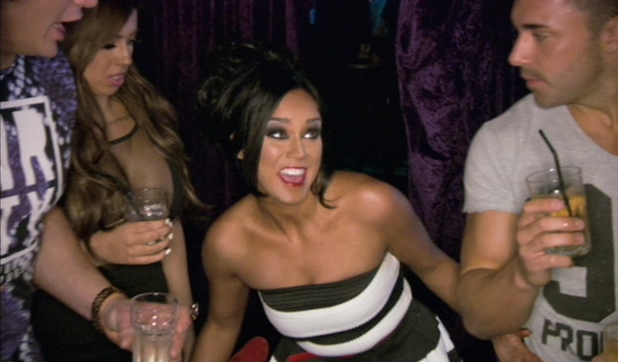 One to make an entrance, Vicky surprises her housemates with her arrival as she cheekily tracks them down out in the Toon.
Not suspecting a thing, it's safe to say Holly is a little more than surprised when her bestie turns up and seeing Vicky's face, Hols couldn't be happier.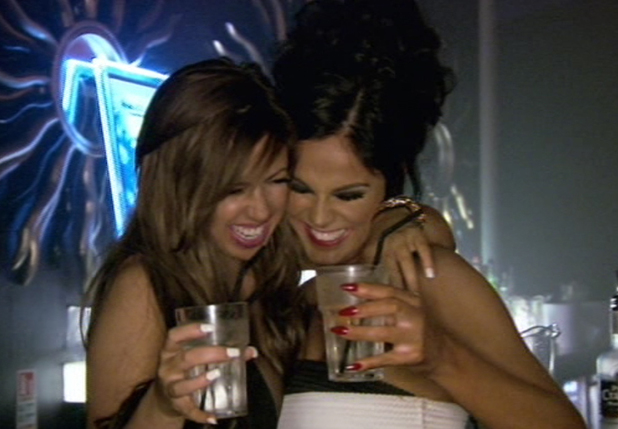 Back with a brand new look, Vicky is looking fabulous and it's not long before she has the lads eyeing up their chances. New boy Aaron is clearly impressed with his latest roomie, but we're not sure his smile will last for too long as love rival Scotty T is quick to say he has the hots for Vicks.
Has "sassy" girl Holly already been sidelined?!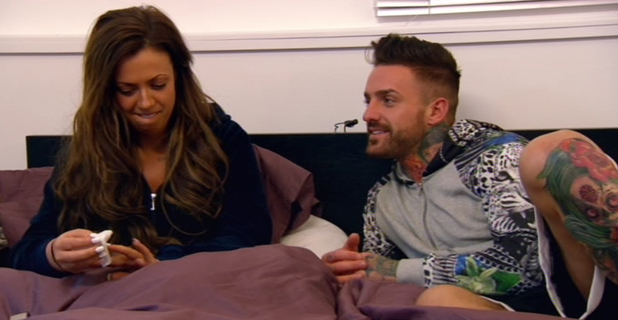 After sharing a bed with Aaron after Gary's birthday party last week, Holly lays down the law for the newbie. Insisting he won't get so much as a tash on if he doesn't get her "a unicorn, a black rose and a star", Holly won't be won over that easily by the tattooed charmer.
Will Aaron take up the challenge or set his sights elsewhere?
Meanwhile, Gary insists things between himself and Marnie are purely casual, but the self-confessed player can't help but get a little green-eyed when Marnie flirts up a storm with his best pal Aaron.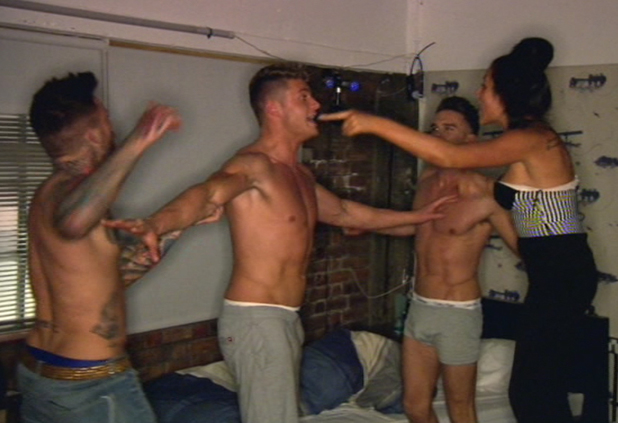 Gary thinks as he's hooking up with Marnie, she is a no-go for his mates, but when he hears Scott encouraging Aaron and her to crack on, it's safe to say Gaz is not a happy bunny...
Ding, ding, ding - Could it be round two already for the boys?!
Tune into the next episode of Geordie Shore Tuesday 29 July at 10pm on MTV.
Watch the Geordie Shore cast take to the confession cam after last week's ep here (Warning: Contains strong language and sexual references):