If you're heading off on a well-deserved summer holiday or simply want to inject a bit of glamour and fun into your days, then you should pick of a copy of Victoria Fox's fabulous new bonkbuster Power Games.
Reveal
says: "Another seriously glamorous, seriously steamy book filled to the brim with celebrity goodness, sizzling romance, dirty secrets and the most outrageous sex scene you'll read all summer!''
Think Jackie Collins-meets-
Lost
-meets-
Lord of the Flies
. What happens when you take seven famous faces and maroon them on a deserted island in the middle of nowhere? Hint: it's
definitely
not all cocktails, sunbathing and party, party, party.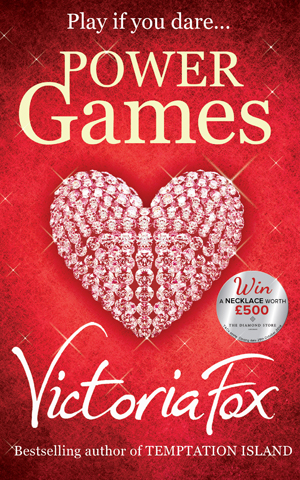 We have life threatening injuries, a diamond thief, a reclusive billionaire, a shadowy assassin, lots of sex (obviously!), alien abduction, crocodiles, sharks, swamps, fire and, eek, even cannibals all making an appearance in this sizzling novel.
"It's going to be the ride of your life," says Victoria. "You'll have an adventure when you read it. You'll laugh and be thrilled, and when you finish reading it you'll be like, 'Oh my God.'"
Um, we can agree!
Power Games
features one of the funniest final pages we've read recently, not to mention a seriously shocking (and painful) storyline twist and the weirdest sexual encounter we think we've ever read.
"I find it easy to write sex scenes," Victoria tells us. "People always ask, 'Do you ever run out of material and ways for characters to have sex?' but the key is to keep introducing different settings. Once you have a different setting, you can be original with it. Anything you can dare to imagine, put it on a page and it's never too outrageous. As long as you have the investment in the characters the reader will go anywhere you take them."
That's certainly true in
Power Games
, which introduces us to seven very different celebrities, all with their own stories and secrets, including Tawny, the gorgeous, uber-bitch supermodel, Kevin, the teenage pop sensation lacking in a certain area, and Eva, the hard nosed journalist desperate for the story who is actually closer to her subjects than anyone realises...
Our favourite character was Kevin, who'd give Justin Bieber a run for his money in terms of looks, success and devoted fans, Little Chasers. He's a totally spoilt pop brat - at first. Then something incredible changes him, but not exactly for the best...
"I find what celebrities present to the world is interesting and compelling but when you scratch the surface you wonder what it might be like for them. I try to make sympathy for my characters as well. For Kevin, I wanted to build sympathy in his loneliness. It's all he ever knew in the world. He gets glimpses of what another life might be like and asks, 'Am I happy doing this?' It must be difficult when everyone around you is trying to squeeze you for money."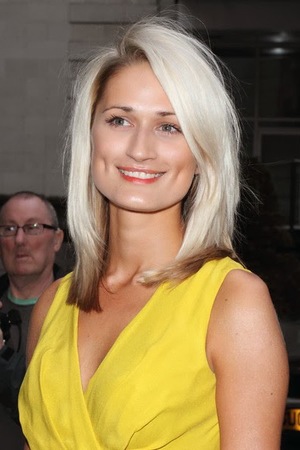 These seven individuals aren't friends or connected in any way - as far as they know! - so when they end up stranded in a dangerous, hostile and totally foreign island, it's fireworks from the start.
"I call it Jackie Collins-meets-
Lost
because I loved
Lost
. I love the idea of society breaking down in an unusual environment. People taken away from their ordinary lives and particularly in
Power Games
, where people's ordinary lives are extraordinary anyway. When they are stripped of all their riches and privileges and it's just about humanity and person to person, what comes to the surface and how do they interact? The idea of groups splitting off from each other, people establishing relationships, falling out and the survival element.
"I had a reviewer call it
Lord of the Flies
with sex which I found hugely complimentary as
Lord of the Flies
is a really good book! I just found natural instincts so interesting and that goes nicely with the sex elements in my book. I think when you're in a survival situation like that, maybe sex is an aphrodisiac? 'We're still alive, we're living, we'll have sex.' The urge to prove your humanity."
Power Games is available now. Victoria will be doing a book signing at London Heathrow Airport on Tuesday and at London Gatwick Airport on Wednesday.
As the emerging queen of the bonkbuster, we had to ask, what are Victoria's five rules for a smokin' hot summer read?

1. SEX!
Perhaps, obviously! "Before I started writing these books I was reading a lot of them. I used to love them very much but felt the sex wasn't as exciting as it used to be. Maybe because I was growing up and starry-eyed about sex or whatever. These books can be sex education. For me and my friends, it was Jilly Cooper. As I grew up, I needed more shocking 'oh my god' moments and said I'd write one myself. So, lots of sex is important!"
2. Lots of glamorous locations
This book jets back and forth all over the world from Los Angeles to New York to Las Vegas to Miami. We see London and several European cities and, of course, the mysterious tropical island where the celebrities are stuck.
3. Lots of characters
"Not too many but enough so there is something for everybody. I love when you start reading a bonkbuster and get introduced to the first two or three characters, then you go back to the first and think 'I know you.' I enjoy piecing them together." In
Power Games
, as well as the stranded stars, we stay in touch with their relatives back home and see how they're coping as the drama unfolds.
4. An amazing storyline.
"Something really exciting, lots of excitement! Action has to happen."
5. Famous people!
"Famous people because we all love celebrities. It's all part of the escapism of it. These five things are all things you attribute to going on holiday. You open a book and access a world you never normally do. That's part of the fun."
Want more holiday reading inspiration? Here's what Victoria will be packing in her suitcase:
"I'll be taking Tilly Bagshawe's new one which is called
The Inheritance
and that's really good. It's like an up to date Jilly Cooper, funny and glam. Louise Mensch's
Beauty
would also go in the suitcase. It's really action packed with a rags to riches storyline, which is a format that I love no matter how many times I read it.
"I always take Jackie Collins on holiday! My favourite is
Lovers & Gamblers
which I read when I was about 12 and thought it was the coolest book ever. I love the Lucky Santangelo stories as well and actually now have Lucky's cookbook in my kitchen!
"I'm reading Kate Atkinson's
Life After Life
right now and it's fantastic. It jumps between times and is just so ambitious. I read it and think, 'How do you do it?!'
"Finally, I'd bring Lucy Robinson's
Unfinished Symphony Of You And Me
which is really top notch women's fiction. A well written love story that gives you everything you want from your holiday read."
Got an iPad or iPhone? Reveal Mag is specially designed to fit!