Geordie Shore is back! We've all been waiting for our favourite Geordies to return to our screens and they don't disappoint in tonight's first episode of series eight.
We've been counting down the days 'til
Geordie Shore's return thanks to that sneak peek video of the new series
and tonight
Gaz Beadle
, Scott Timlin, James Tindale, Holly Hagan, Marnie Simpson, Vicky Pattison and Charlotte Crosby are finally back on our screens.
Ready to get mortal and spend their days boozing and bantering, the house is back with a bang (and quite literally for Gaz...).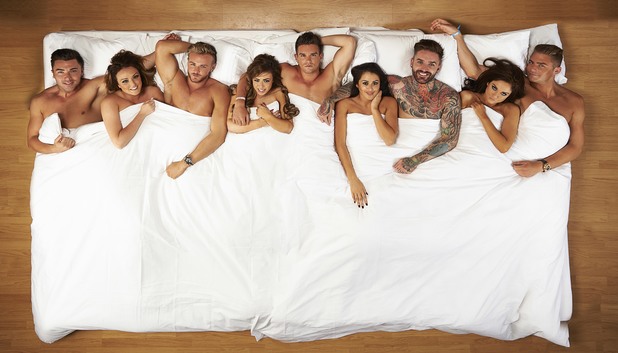 Holly is first to arrive in the house and, feeling apprehensive about seeing Marnie again after it all kicked off last series, she isn't too pleased when Marnie is next to walk through the door.
Later the girls are joined by Scott and gym-fanatic James (who plays a little prank on his pals with a surprise arrival), but there is no sign of Geordie originals Gaz, Charlotte and Vicky.
As the four head out for a night on the Toon, little do they know Gary is about to turn up with new boy Aaron Chalmers in tow.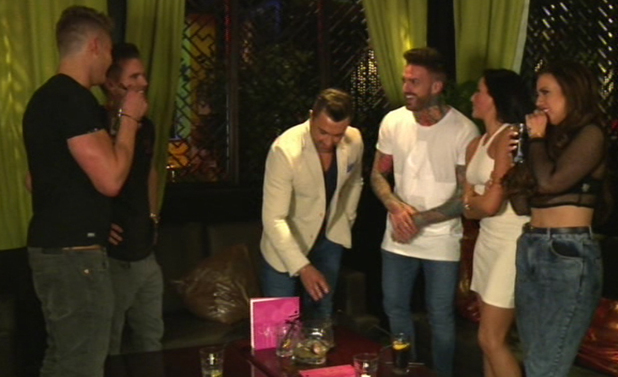 Gary, insisting the house "needs some more testosterone", has brought best pal Aaron into the house with him this time round. And cheeky chappy Aaron, who has already had previous with Holly, is keen to pick things up where they left off with his former flame.
But not without Scotty T giving him a run for his money...
Both boys find themselves trying to charm Holly and the lass who claims she is now "sassy - halfway between a sl*t and classy" just can't cope with all the male attention.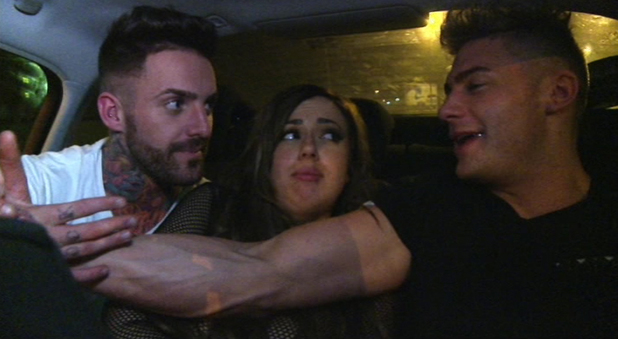 It's between the bucking champ and the tattooed charmer, but who will reign supreme and find themselves in Holly's bed?
A little hint... both boys may need to step up their game.
As for Gaz, he's only got one goal in mind and proving a little more successful than his besties, the self-confessed lothario shoots and scores with Marnie.
Putting his foot down, Gaz, as always, makes sure he gets his girl and within minutes of his arrival to the club he's already tashin' on. But after having a fling with Marnie last series, what will Scott have to say about Gary's shenanigans?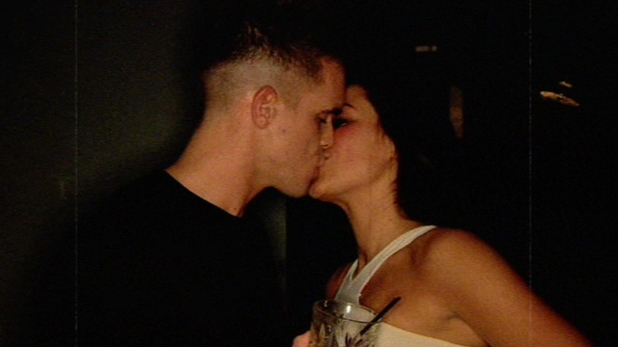 After ticking the box for pulling Marnie, greedy Gaz tells his housemate he's going to cuddle her later.... but everyone knows "cuddling doesn't exist on the water bed".
Marnie claims on her arrival to the house that she's going to stick with the girls this series and stay away from the boys. Although we're not so sure that's working out for her...
Meanwhile, missing her leading ladies Vicky and Charlotte, Holly wants to draw Charlotte back to the house with positive vibes and brings Scott with her to seek out a house pet.
Birthday boy Gaz is told he can throw a party, but the guys have something up their sleeves to make sure good ol' Gaz gets a whole lot more than he bargains for.
Oh how we've missed them!
Geordie Shore is back tonight (Tuesday 22 July) at 10pm on MTV.
Watch the trailer for Geordie Shore, Series 8 here: