EastEnders, Emmerdale, Hollyoaks: we take a look at tonight's top soap stories…
EastEnders, BBC1, 7.30pm
After having a strip torn off her by her boss, Emma turns back to Max for comfort, but they're about to be caught out…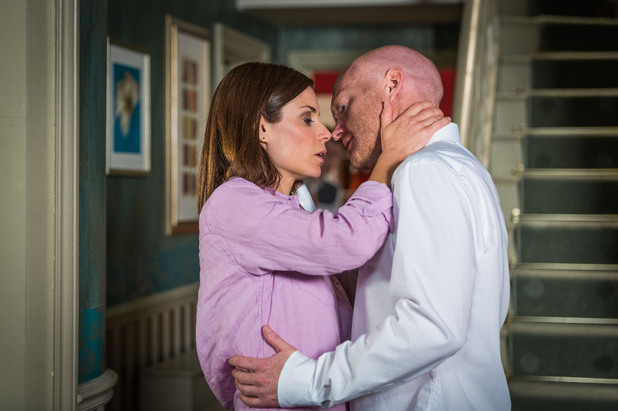 Jay's had an argument with Abi over her visiting universities outside of London and wants to apologise, so sneaks in the back of the Brannings' to leave a box of chocolates for her. It's not long before he spies Max and Emma kissing in the hallway. What will he do with the information?
Emmerdale, ITV, 7pm & 8pm
James asks Chas to give Adam a job behind the bar, but to make out it was her idea. Adam takes the bait, but when he doesn't get the hang of pulling pints, Chas decides cellar work would be the best option for him.
She asks James to show him the ropes. Big mistake – it's not long before Adam's rage is getting out of control and he's smashing bottles.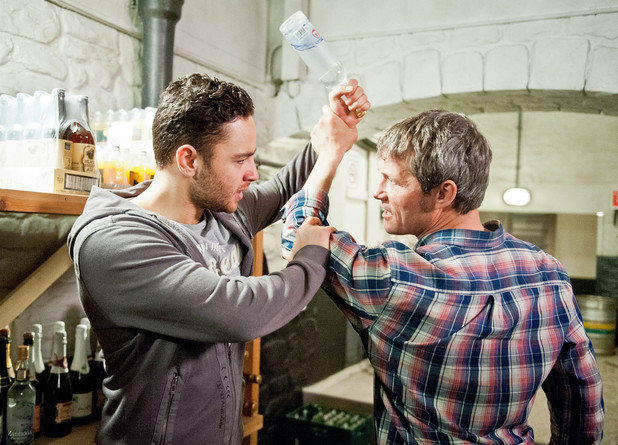 James has had enough and tackles Adam, forcing him against a wall. James tries to talk some sense into him, but it only makes Adam even angrier and he takes a bottle of vodka and leaves. Chas follows and she shouts at him, but he responds by trying to kiss her. What will James say?
Hollyoaks, C4, 6.30pm
After the revelation Joe was wearing the incriminating hoodie the night Fraser was killed, Freddie wants answers. But before he can get them, the police come knocking.
As Sonny bursts through the door, Joe informs them Freddie's already escaped. Sonny later heads to the garage to question Joe, but Joe lies Freddie's not there.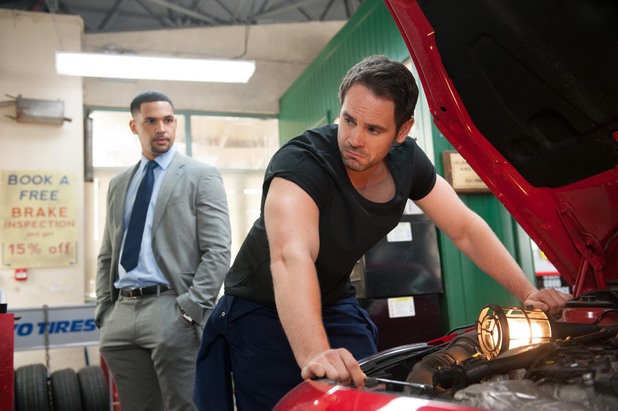 He's actually hiding in the boot of the car Joe's working on, and once Sonny's gone, the brother's have a final farewell before Freddie runs – will he get away?