Normal dieting doesn't work on belly fat, but these simple tips do.
"If you have a tendency to gather fat around your middle, you'll know how difficult it is to lose it," says Dr Glenville, author of
Fat Around The Middle
.
She adds: "Because of where the fat sits on the body, normal dieting rarely works to shift it."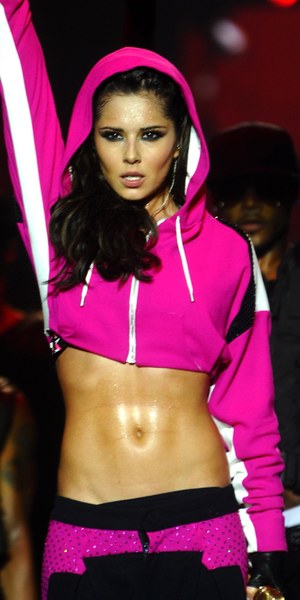 Follow her tips and your belly will be its bikini best in no time...
Eat little and often
Stop cravings for sweet foods by eating something every three hours. Just eat breakfast, lunch and dinner plus a snack mid morning and one mid afternoon, with no longer than three hours between.
Don't skip breakfast
If you miss breakfast completely your body immediately registers a famine and hangs on tight to your stores of fat.
Cut out sugar and refined carbs
They make your blood sugar rise quickly. Insulin then gets released telling your body to store the food as fat. Then adrenaline and cortisol are released, getting your body to store fat around your middle.
Add protein to each meal
Protein slows down the rate your stomach processes food. As soon as you add a protein to a carb you change it into a slower releasing carbohydrate, which is a very good thing!
Eat essential fats
Good fats boost your metabolism and can help change your body shape. Get them from oily fish, nuts and seeds.
Watch what you drink
Cut out caffeine and sugary drinks and watch your alcohol intake. They all encourage the body to store fat, especially around the middle.
Dr Glenville is running a Fat Around The Middle Retreat at Champneys Tring next January. For more information visit www.champneys.com or www.marilynglenville.com
Reveal is now on Google Plus! Join us here for the latest pictures, fashion and celebrity news!