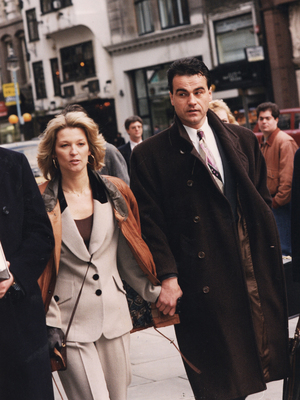 The Trial of Gillian Taylforth is a reconstruction of a major celebrity court case in which key scenes are dramatised and the story unfolds just as it did in the original trial.
In January 1994,
Gillian Taylforth
was at the height of her
EastEnders
' fame and also taking a tabloid to court for libel in a case that risked her reputation.
Along with her boyfriend, Geoff Knights, Gillian claimed she was the innocent victim of a salacious newspaper story about her performing a sex act in a lay-by. She insisted she was actually giving medical assistance to Knights.
The case went on for weeks, and included an awkward reenactment of the incident, but midway through, explosive new evidence was discovered. Find out how the case was shaped - and how the verdict was reached.
The Trial of Gillian Taylforth, Channel 5, 10pm