Millie Mackintosh has impressed both the judges and viewers of this year's Celebrity Masterchef with her skills in the kitchen, so we couldn't wait to grill her (get it?!) about food.
And, given that she's married to musician Professor Green, we wanted to know exactly what Millie likes to chow down on at a summer festival. Somehow, we can't imagine such a foodie tucking into a greasy burger from a van...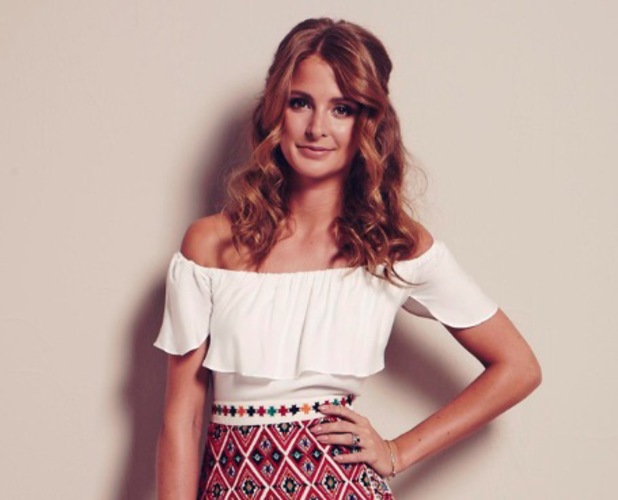 But before Millie gave us her top festival foodie tips, she had a confession to make. The former
Made in Chelsea
star only ever goes to festivals for one day!
"I did Glastonbury last year and I'll probably do it next year too but I'm not so good at doing the whole camping thing," she told us.
"It was an experience but I'm the kind of girl who will stay at a hotel close by. Day festivals are more my style, where you can go back to your own bed after."
Millie added: "For the day, you could take a survival picnic hamper. As much as I try to eat healthily, at festivals you can go all out and not be too strict because it's a fun day out."
Heading to any festivals this summer and thinking of taking a picnic?
Here's Millie's advice:
1. Make some gluten free wraps with free salmon, cream cheese and spinach. Also, cold pizza is always good, and it's stuff that is easy to pack!
2. Iced coffee is handy, as is coconut water, to keep you going throughout the day and keep you hydrated if it's hot.
3. You'll probably have to put a few ciders in your hamper too because, come on, it
is
a festival!
4. My favourite treat is raw chocolate from Wholefoods and Natural Kitchen. Completely vegan dark chocolate, with crushed peanuts. They're really yummy for snacking on.
Millie has teamed up with Sure to offer her festival tips. Check out www.facebook.com/sureuk