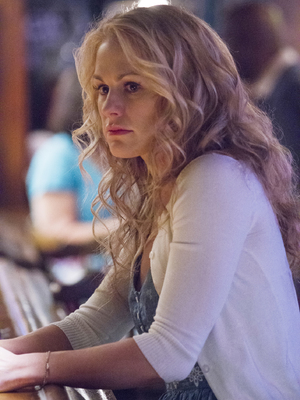 It's the last ever season of True Blood, so what will become of Sookie, Bill and the Bon Temps lot?
As the series picks up, we're waiting with baited breath to find out who survived the rabid vampire attack.
Also, what's going to happen to the vamps infected with Hep-V?
Humans and healthy vampires are going to be forced to work together to survive, but can they bring themselves to unite?
And what of Eric, who we last saw bursting into flames on a snowy mountain?
And Sookie? Will she stay with Alcide or can Bill win her back once and for all?
We're expecting plenty of twists, turns, and shocks as
True Blood
goes out with a...fang!
True Blood, Fox, 9pm