Ben Shephard hosts a new series of Tipping Point: Lucky Stars with three celebs each week hoping to win £20,000 for charity.
TV presenter Carol Vorderman,
Emmerdale's
Mark Charnock, and former King of the Jungle Joe Swash take on the giant machine full of counters that they must tip out.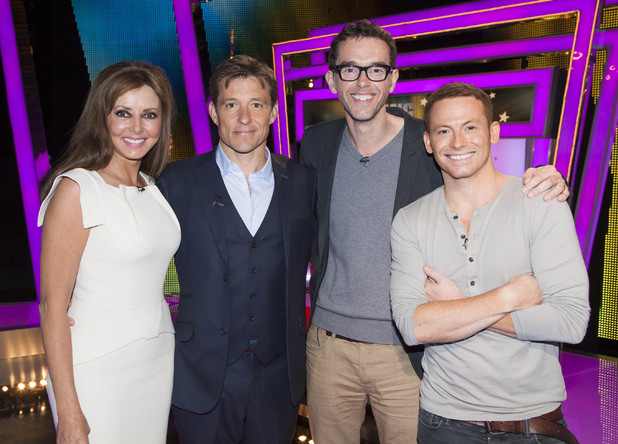 As it's for charity, the value of the counters double from the usual £50 to £100 per counter, and the jackpot is £20,000.
The three celebs must answer questions and then drop their counters wisely if they're to push off a bundle and make the most money.
Who has the skill and the knowledge to take on the Tipping Point machine and win?
Tipping Point: Lucky Stars, ITV, 7.30pm